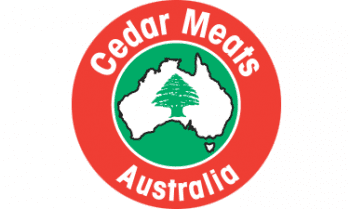 VICTORIAN small stock processor Cedar Meats has been advertised for sale due to the Kairouz family being unable to finalise a purchase deal with Global Meat Exports Pty Ltd.
Cedar Meats co-principal Tony Kairouz told Sheep Central his family has engaged accounting and advisory services firm William Buck to facilitate the Brooklyn business' sale, "in the event that Global Meat Exports Pty Ltd are unable to complete its obligations to finalise the current sale.
"It is disappointing that the Kairouz family to this point has not been able to complete its sale of the business to Global Meat Exports Pty Ltd," he said.
In June last year, Sheep Central reported that Cedar Meat was trying to finalise the corporatisation of its structure within the new parent entity Global Meat Exports, a subsidiary of the unlisted public company AustAgri Group Limited.
The GME deal to transition the Brooklyn-based sheep, lamb, veal and goat processor into a $300 million 'paddock-to-plate' conglomerate with intentions to list on the Australian Stock Exchange was first announced in October 2021.
Mr Kairouz today said the family has also taken another major step to bring the succession to Global Meat Exports Pty Ltd to a head.
"We have appointed an external administrator to reclaim shares in our original Cedar Meats (Aust) Pty Ltd company which holds the licenses that allows us to operate.
"This will not have any impact on the current operations and management of the Cedar Meats business," he said.
"I am hopeful that we can bring the deal to a close one way or another in the next few weeks and we can concentrate on growing our business to incorporate our Mildura operation."
Cedar Meats was established in 1984 by six Kairouz brothers as a butcher shop in suburban Northcote, Victoria, and has since grown to a fully integrated, export meat processing facility processing lambs, sheep, calves and goats in Brooklyn, Victoria. The business has employed up to 300 people with a turnover of more than $200 million per annum.