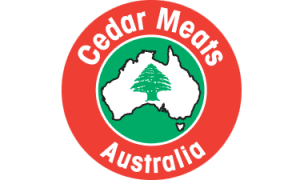 MANAGERS at west Melbourne meatworks Cedar Meats have downloaded Australia's COVIDSafe app as the company battles to recover from its seven week-long coronavirus outbreak.
The Cedar Meats COVID-19 cluster has had two days of no new cases, with its associated infections total standing at 111, comprising 67 staff and 44 close contacts.
However, Cedar Meats general manager Tony Kairouz last week told Sheep Central he did not have a new date for the resumption of full operations at the meatworks.
Ten days ago, the company postponed its scheduled resumption on 18 May after DHHS advice, although it restarted its cold storage facility with limited staff.
"We are working with the Department of Health and Human Services (DHHS) on a plan for resuming full operations," Mr Kairouz said.
Mr Kairouz said the company's management have downloaded the COVIDSafe app, but would not confirm whether or not its uptake had been recommended to staff and their family members.
"The department's contract tracing staff have done, and continue to do, an outstanding job tracing contacts.
"Myself and my management team are working closely with them to provide information to help with contract tracing," he said.
The department said Victorian public health officials have begun using the new COVIDSafe app to help find close contacts of people who have tested positive. Access is strictly limited to trained public health officers carrying out contact tracing functions. Victoria has legislated privacy obligations when handling citizens' private data or health data and these obligations will be adhered to, the department said. More than six million Australians have downloaded the app.
Cedar Meats' road to recovery
Neither Mr Kairouz nor DHHS would confirm how many infected Cedar Meats staff have recovered from the virus.
A DHHS spokesperson said the department has advised Cedar Meats that employees returning to work last week should either have medical clearance or have not been onsite since 21 March.
"Individuals who have cleared coronavirus may choose to disclose this to their employer, as a requirement of returning to work," the spokesperson said.
A Cedar Meats worker was first confirmed with COVID-19 on 2 April, and the west Melbourne sheep, lamb, calf and goat processing plant was closed on 1 May for 14 days for cleaning and infection control. All staff were tested, began self-isolating, and the department began appropriate contact tracing.
This included follow-up on potential exposure sites once it became clear that there were cases of coronavirus diagnosed in workers who attended shifts at Cedar Meats, the spokesperson said. Despite reports of some Cedar Meat workers also working at other plants, the department has confirmed there are no other abattoir cases.
The spokesperson said the department has advised Cedar Meats that employees returning to work should either have medical clearance or have not been on site since 21 March. Recovered workers, cleared by DHHS, make this known to their employer when they are ready to return to work.
"Individuals who have cleared coronavirus may choose to disclose this to their employer, as a requirement of returning to work," the DHHS spokesperson said.
Processing sector inspection program
Worksafe Victoria and the department have also undertaken a targeted inspection program of the meat processing sector to ensure appropriate hygiene processes, infection control and physical distancing measures are in place.
The Liberal-Nationals Opposition in Victoria has demanded the Andrews Labor Government launch an independent inquiry into how it has handled the Cedar Meats COVID-19 cluster, claiming it failed to act for about three weeks after the first positive result, with workers not being informed and the Premier and Health Minister initially keeping the name of the business secret.
Victoria's COVID-19 case total increases to 1605
The DHHS said today Victoria's COVID-19 case total stands at 1605 – a net increase of two since yesterday, involving two returned travellers in hotel quarantine.
There have been no new deaths reported. To date, 19 people have died from coronavirus in Victoria.
There have been 180 confirmed cases of coronavirus in Victoria that may have been acquired through community transmission.
Currently eight people are in hospital, including three patients in intensive care, and 1520 people have recovered.
Of the state's 1605 COVID-19 cases, there have been 1,330 in metropolitan Melbourne and 234 in regional Victoria. Several cases remain under investigation. The total number of cases is made up of 848 men and 757 women. More than 430,000 tests have been processed to date.
Victoria's Chief Health Officer Professor Brett Sutton said today's increase in cases illustrated that while Victorians have been flattening the infection curve, the battle against COVID-19 is far from over.
"Restrictions around some activities have now been eased in Victoria in recognition of the current low rate of community transmission of this virus.
"While encouraging, we need to remain vigilant."
He urged Victorians to stay at home when unwell and get tested, sneeze and cough into their elbows and maintain physical distancing.
"These are common sense actions to ensure we don't create a second wave of this serious disease, as we have seen in other countries once they have eased their stringent regulations.
"People with even the mildest of symptoms of coronavirus, including fever, chills, cough, sore throat, shortness of breath, runny nose or loss of sense of smell are encouraged to get tested."