WESTERN Australian farmers opposing the potential loss of the live sheep trade and the impact of new aboriginal cultural heritage laws on farmland turned out en masse in Katanning on Monday.
WAFarmers president John Hassell said more than 600 farmers and industry people from throughout the state met at the Katanning Leisure Centre yesterday to oppose the Federal Government's proposed phaseout of live sheep exports by sea.
The public meeting in the south-eastern centre was called by WAFarmers to also allow farmers to express their views on the Aboriginal Cultural Heritage Act, that came into effect on 1 July.
It was believed to be one of the largest farmer gatherings in recent years. It carried a motion supporting the live sheep trade's continuance and motions opposing Aboriginal Cultural Heritage Act impacts on freehold land. A panel discussion was also held with farmers, exporters and politicians.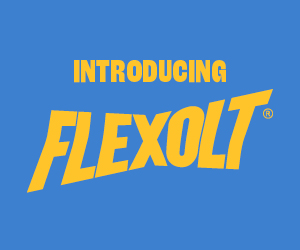 Mr Hassell said there was "absolutely resounding" support for overturning the Australian Labor Party's proposal to phaseout out the live sheep trade in its next term of government.
Although the organisers had intended the meeting to resolve how the Aboriginal Cultural Heritage Act could work, Mr Hassell said it was obvious farmers did not support the legislation, but felt strongly that "they need to throw it out and start again."
"People want the awarding of freehold title to extinguish any kind of claims over their land.
"It (the Act) actually imposes all sorts of obligations on us."
Mr Hassell said the 600 chairs put out for the meeting were full, with another 100 people standing and 400 apologies were received from people who could not attend.
WAFarmers hoped to take a delegation to Federal Parliament on 8 August to deliver the meeting's motions and outcomes, he said.
"There will be a delegation … if it turns into a rally that won't be a bad thing."
Live sheep exports and the 2023 Australian Indigenous Voice referendum
Mr Hassell said the meeting was told there are a number of marginal federal seats in Western Australia that should be targeted in the next election to gain support for retaining the live sheep trade.
"If we have to go down that path, then that's probably what we are going to have to do.
"The reality is we've got to wait and see what the outcome is from the Voice, because that has a good chance of sinking the government in its own right, then we're pretty safe with the live (sheep) trade," he said.
Mr Hassell hoped the Voice to Parliament constitutional proposal did not get up and he said dividing Australia on the basis of race "is a despicable thing to do." Mr Hassell said he received resounding applause when he addressed the meeting with "welcome to your country", whereas WA Labor MLC Darren West was booed when he gave a traditional 'welcome to country'.
"We're sick of this division based on race, sick to bloody death of it and so, I think there is not a person in regional Western Australia who runs a property that wants to have division based on race – we want to move together to get support together," Mr Hassell said.
"Our analysis is if the Voice 'No' vote gets up then the Labour Party is in serious trouble nationwide.
"If the 'No' gets up, I think we've got a very good chance of changing the Federal Government at the next election," he said.
"I think there's a higher chance of Labor being booted out at the next election if we have a 'No' vote."
But he said if the 'Yes' vote won in the Voice referendum, it might mean a need for more activity in marginal seats to support retaining the live sheep trade.
"Either way, we may have to target these marginal seats."
WAFarmers Livestock Council president Geoff Pearson said the Katanning meeting had a good representation of politicians, especially Nationals.
"They definitely supported the whole process and delivered well, so it was good to have them in the room."
Mr Pearson said it was clear there was concern about the precedent that the live export sheep phaseout might set for all primary production and there was a need to potential for amendments to the Aboriginal Cultural Heritage Act.
"We'll be on the steps of (federal) parliament on the 8th of August and presenting the motions from the floor.
"Wherever we go we're seeing pressure from the existing government and it seems to be pointed at primary production," he said.
"I think the attack on that is going to put the existing government under a lot of pressure and that maybe the catalyst.
"If they know that their position is vulnerable then they may have to start doing a backflip on some of their decisions to keep their seat, so that will be the angle for pressure into the government to make sure we hold them accountable for some of the decisions in rural and regional areas and the detrimental effects," Mr Pearson said.
After attending the meeting, Australian Livestock Exporters Council chief executive officer Mark Harvey-Sutton said Western Australians as a whole are "pretty grumpy' about the impositions on the state's farmers.
"We've seen that through the Voconiq research, where the community overwhelmingly supports farmers and I think it is really coming to roost in the west that their farmers are under attack on many fronts, with live sheep obviously being the one I'm principally concerned about.
"But I think the sentiment here in the west is very much one of disillusionment with the position that farmers are being put in and I think it (live sheep exports) will be an election issue for sure."
Semi-retired WA sheep and cropping farmer Bob Iffla told the meeting it should focus on four marginal federal seats in Western Australia in the next election — Curtin, Hasluck, Swan and Tangney. Curtin was won by independent Kate Chaney with a two-candidate preferred swing of 15 percent against the Liberals, and the other three seats were won by Labor with two-party preferred swings of about 12pc.
Mr Iffla believed there was enough feeling against Labor over the Voice, the cultural heritage laws and the proposed live sheep phaseout to have an electoral impact in those seats in the next federal election.
"The feeling in that room (Monday) was quite electric really, it was calm and there sensible speakers, but underneath it they were pretty wild.
"We might have to hand out 'how to vote' cards on election day, but we need to start doing the work in those seats pretty soon," he said.
Mr Iffla said he had also spoken to people in the eastern states who are very concerned about what is happening in WA with the new cultural heritage laws.
"I believe that they will looking at doing similar things … it will go national.
"It will be like a tsunami."
Mr Iffla told the meeting participants they needed to "stand up and be counted" to ensure Labor did not win the 2025 federal election. He also suggested accessing the Australian Farmers Fighting Fund via the National Farmers Federation to finance the election action.
Nationals vow to sheep trade going 'in perpetuity' if re-elected
Nationals leader and Shadow Minister for Agriculture David Littleproud told the meeting that the live sheep trade would be continued in perpetuity if the Coalition Government was returned at the next federal election.
Mr Littleproud said when a Minister (for Agriculture, Fisheries and Forestry Murray Watt) shuts down the industry based on ideology without explaining why or the science and isn't prepared to have the conversation, then that is a failure of government.
"I made it clear to (former WA Premier) Mark McGowan, made it very clear to him, this should be above politics.
"I didn't invest as much as you did during that process, but I lost a lot," Mr Littleproud said.
"And I wanted to make sure that this industry deserved the future that we had created for it."
Mr Littleproud said to ban and phase out live sheep in entirety, Minister Watt must pass legislation – his export control orders to ban and the export of a product only lasts for six months.
"If they want to do it permanently, they must pass legislation.
"And so in Canberra, I've had constructive conversations with those crossbench Senators that can determine whether this gets through the Senate or not."
Mr Littleproud suggested that Labor's Western Australian Senators had "hidden and cowered in the corner" on the issue and not to waste time with the Greens.
"But let me tell you, the crossbench Senators will be pivotal in this.
"And we will be bringing (independent senator) David Pocock to this state to show him a ship, to show him the supply chains, to listen to your story, to listen, the courage of your way of life, the importance of it to not only Western Australia, but to our nation," he said.
"And it's imperative that the courage that you've shown up to here today flows through over the coming six to 12 months to make sure, to make sure that your story, your future is put in front of people like David Pocock and Jackie Lambie.
"We still live in a great country and you should have hope that there is still hope because we have this thing called democracy and whether it be the Senate or whether it be in 18 months, I can assure you that if we toss this mob out, your second way through is to make sure that a Coalition government's elected, because we will make sure that this industry continues for perpetuity," Mr Littleproud said.
The Katanning meeting also followed the release of an Utting Research poll in The Poll Bludger showing the WA Liberals led by 54-46 seats, representing a 15-point swing away from Labor since Utting's May taken after Mark McGowan retired as WA premier and member for Rockingham. Mr Littleproud put the poll result down to the WA cultural heritage laws that were dividing pastoralists and indigenous Australians and represented an "over-reach" that can reach federally.
"Because (federal Environment Minister) Tanya Plibersek has a bill, a cultural heritage bill in her top drawer that she will run out nationally, and she has said this publicly … she has the bill … but she's not prepared to show the Australian people until after the Voice referendum."
The motions at the Katanning meeting
Motion 1: This public meeting convened by WAFarmers moves that 'Western Australian farmers call on the Federal Government to recognise the importance of live exports to the states sheep producers and allow the trade to continue'. Moved: David Slade. Seconded: Steve McGuire. Carried.
Motion 2: This public meeting convened by WAFarmers moves that 'The State Government to exempt freehold farmland that has been disturbed, developed or cultivated from needing to undertake further surveys once the property has been surveyed.' Moved: Beryl Wilson. Seconded: Steve Fowler. Carried.
Motion 3: This public meeting convened by WAFarmers moves that 'The State government amend the Act to recognize that Intangible Cultural Heritage identified across freehold farmland will not impose restrictions on land usage.' Moved: David Slade Seconded: Ian McDougall Carried
Motion 4: This public meeting convened by WAFarmers moves that 'Supports the notion that freehold property rights extinguishes cultural heritage.' Moved: Bob Iffla. Seconded: Doug Clarke. Carried.
Motion 5: This public meeting convened by WAFarmers moves that 'The State Government make all landholders equal under the law by removing the 1,100 square metre property limits on cultural heritage surveys.' Moved: David Slade. Seconded: Ian McDougall. Lost.