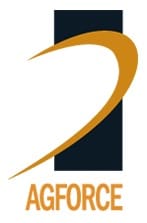 SOUTH-EAST Queensland farming families wanting to improve their business and improve their health are being encouraged to attend a free forum in Warwick later this month.
AgForce Drought Project manager Tahna Jackson said the Warwick event on May 24 was the first of five events being held across Queensland this year under the State Government's Community Drought Support Program.
"The prolonged and severe drought has taken an enormous financial, environmental and emotional toll on farming families right throughout Queensland.
"The 'Managing Risks: Securing the Future' forum is aimed at providing social support to farming families while providing tips and tools to improve their business, and revitalise their health and well-being," she said.
Ms Jackson said rugby league legend and Workplace Health and Safety Queensland Safety Ambassador Shane Webcke was the event's keynote speaker. Other discussion topics will include comparing sheep breeds and returns, and the impact of drought on property valuations.
"Financial planning and insurance will be a key focus with speakers from the Queensland Farmers Federation, Entello, FTI Consulting, WFI and Rural Financial Counselling Services," she said.
"Happiness speaker, coach and trainer Kylie Dean will discuss 'happiness from the inside out' while Bruce Austin from SuperFriend will outline how to plan a mentally healthy retirement and the 'five ways to well-being'.
"Advances in technology will also be in the spotlight during the forum with a presentation on a new biosecurity app, discussion on new DEXA meat measurement technology and Aglive representatives rounding out the day with a session on farming in digital times," Ms Jackson said.
The 'Managing Risks: Securing the Future' forum will be held at Abbey of the Roses, 8 Locke Street, Warwick. Tickets are free but registrations are essential via http://bit.ly/2psexc9 and more information is available from Tahna Jackson on [email protected]
Source: AgForce.