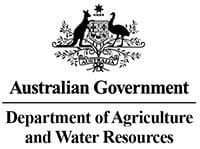 A BRISBANE company and its director have been fined $120,000 over the transport and storage of imported uncooked pig meat, considered a serious Foot and Mouth Disease risk.
The Department of Agriculture and Water Resources said pig meat can carry Foot and Mouth Disease, which could cost Australia around $50 billion over a decade if it was to arrive here.
The Commonwealth Director of Public Prosecutions website said 54 year-old Brisbane man, Peter Gooding, appeared before the District Court of Queensland on 13 December 2018 and was convicted of 76 charges of aiding his company, Storetrans Pty Ltd, trading as Goodings Container Transport, to deal with goods at non-quarantine approved premises without the permission of a quarantine officer or a director of quarantine.
They were found guilty of 76 separate offences relating to "dealing with landed cargo in quarantine" contrary to Section 44B (3) of the Quarantine Act 1908 in 2015 and 2015.
Gooding was sentenced to 12 months imprisonment on each offence to be served concurrently, to be released immediately upon the entry of a bond on the condition that he be of good behaviour for a period of three years. A single fine of $20,000 was also imposed on the offender. His company was fined $100,000.
The company was required to transport the imported containers directly to an approved arrangement site or to the processing facility of the importer, to ensure effective biosecurity control was maintained. However, the CDPP said on 76 occasions over a period of 23 weeks between August 2014 and February 2015, the offending company stored a total of 155 refrigerated containers of imported uncooked pig meat and pig fat ("raw pork") at his business premises, located at the Port of Brisbane. The location was not approved by the Department of Agriculture and Water Resources for storage of imported goods that were subject to quarantine directions. The total quantity of raw pork stored was 3,612,084.75 kilograms (3,612 tonnes) and was ultimately delivered to the Hans/Primo smallgoods manufacturer at Wacol, Brisbane.
The department said these actions could have exposed Australia's agricultural industries, environment and the community to serious biosecurity risk. Imported raw pork is subject to stringent quarantine requirements upon entry to Australia. The Australian pork industry is largely disease free.
The CDPP said Gooding had industry knowledge of the risks associated with contravening quarantine directions, having previously operated quarantine-approved premises in Hemmant, Brisbane. The offender's former facility was put on notice of possible suspension or revocation of its quarantine approval, after being assessed as not meeting certain requirements. Gooding subsequently closed that facility and moved operations to the Port of Brisbane. The offending was identified during an audit of an unrelated facility that was required to store the raw pork, subject to quarantine directions.
Pig meat can also carry African swine fever (ASF) which has no known cure. While ASF is harmless to humans, it is currently spreading throughout Asia and Europe and is a major threat to our $5.3 billion pork industry, the department said.
The department said biosecurity directions are issued for a reason. Importers and those within supply chains must comply. The department welcomes the strong penalties handed down by the court. It sends a clear message that breaches of Australia's biosecurity conditions will not be tolerated, the department said.
For more information on biosecurity, visit agriculture.gov.au/biosecurity.