BENNETON Group chief executive Massimo Renon has visited woolgrowers in Southern NSW to see first-hand how Australian wool is grown, as part of a wider business trip which included meetings with Australia Wool Innovation.
Mr Renon said wool had a great story when it comes to sustainability and that was important to Benetton.
"Wool represents one of the hopes of this planet. We strongly believe cooperation between companies like Benetton and farmers and all the new operators in this sector, it will be one of the keys for the future sustainability of our sector," Mr Renon said.
"Wool will be a key factor in our success. Not only for a company like Benetton, but because you can use wool for different purposes, different material for different use and different product categories. It is a unique fibre that has such a versatility. It will be at the centre of this transition 100 percent."
"Sustainability for us is not a marketing tool. It's not something used to sell more, it's part of our DNA from the very beginning of the company," Mr Benon said.
"Sustainability has been one of the fundamental pillars of the company. We have been the pioneer of sustainability as a global company and we feel very proud of this, we know that we have to go to a further stage.
"So, we're not interested in fast fashion. We don't want to burn tonnes of clothes."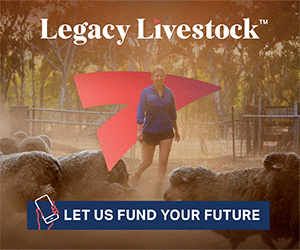 Mr Benon said the move to more sustainable fashion would increase global demand for wool.
"It will mean more wool. Not only because it's a part of our product strategy, not only because it's increasing the demand, but also because of the quality. And now consumers are appreciating this much more than in the past. Post Covid it made people discover what they wear.
"It's not solely something that is fashionable, but it's something that's to be coherent with their values. Young consumers now are getting into the store and looking at the label and see what material is made of."
Mr Renon visited two properties during his visit: Rugby Station, Rugby NSW, owned and operated by Belinda & Michael Kelly and their daughter Georgie; and Willawong Pastoral Co, Murringo NSW, owned and operated by Tony and Annabelle Wallace.
"When I think about what I've seen in the last two days is a huge potential. I told them (the woolgrowers) you should be proud of what you're doing because you are putting this passion and this proudness into a product. So that is very fruitful," Mr Renon said.
AWI chief executive John Roberts said the support from Benetton was important.
"Benetton is an iconic brand that AWI and the Woolmark Company are proud to partner with. The company's commitment to wool is a shot in the arm for the industry. It also reinforces our belief that the long-term future of wool is bright. Wool has so much to offer as a fibre. It is natural, sustainable, versatile, breathable and comfortable. The fact we produce the best wool in the world also helps."
Source: AWI