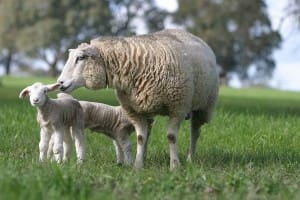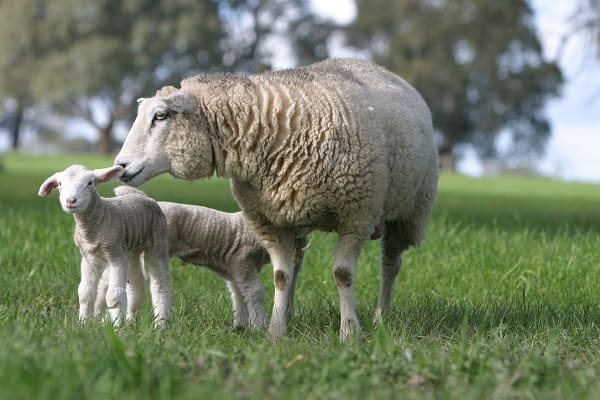 SHEEP producers with flocks impacted by cold weather events are being called on to help the Bureau of Meteorology develop a new location-specific Coldwave forecast service.
The bureau is seeking feedback on the use and value of its Sheep Graziers' Alert to help develop a Coldwave service that worked similar to the BoM Heatwave service, which warns of extended periods of hot conditions likely to impact human health.
BoM's Sheep Grazier's Alerts currently warn producers about 24-hours before the onset of cold and wet conditions when the risk of lamb and sheep losses might be higher, but the proposed Coldwave service would provide a much earlier warning of weather likely to cause stock losses.
Livestock SA told members in its latest newsletter that BoM was seeking sheep producers to provide dates for cold snaps from recent winters where losses occurred, or would have occurred, had sheep not been moved to more sheltered paddocks.
BoM public and agricultural weather services manager Vernon Carr said the bureau was interested in gathering evidence of cold weather impacts on sheep graziers, including losses and the value of the current Sheep Grazier's Alert.
"At the moment we've got a 24-hour Sheep Grazier's Alert warning service which acts a bit like a cold spell service.
"But we currently do seven-day weather forecasts, so there is no reason why we can't extend that picture a bit further than 24 hours to give people a bit more time to prepare and take action."
"We've developed this Heatwave service.
"We thought if we can do heat then we can switch it around and do cold."
Mr Carr said with current technology cold weather events did not "sneak up" on forecasters anymore and a Coldwave service lead time similar to that of the Heatwave Service was being looked at. BoM was also working with the Sheep CRC well-being program on cold and hot weather forecasting systems.
Mr Carr said the Sheep Grazier's Alert had not changed in about 30 years.
"I know from feedback on the Sheep Graziers Alert that every man and his dog uses it as a cold snap forecast.
"So we are thinking let's go and have another good look at it and develop something that is more useful."
The bureau would especially like feedback on the impact of recent cold wet weather across Australia and whether producers had enough time to protect stock after the BoM Sheep Grazier's Alerts, but records of impacts over longer periods would also be valuable, he said.
"So that gives us plenty of evidence to actually go ahead."
Heatwave service is location-specific
The bureau's Heatwave forecast service shows the location of low intensity heatwaves, severe heatwaves and extreme heatwaves for the last two three-day periods and the next five three-day periods.
BoM's national Heatwave project director and acting regional director for South Australia, John Nairn, said there were no technological obstacles to creating a location-specific Coldwave Service with a lead time of five days.
"We know we've got huge demand out there for the Heatwave Service, we don't know about a demand for a Coldwave service.
"So if the community doesn't message us about the need we can't inform government and we can't gain the authority to actually go out there and develop it," he said.
"But the technique is there and it can be done."
Coldwave service idea has support of farmer leader
Harrow prime lamb producer and chairman of the South Australian Meat and Research Council regional chairman Tim Leeming supported the concept of a Coldwave service for sheep producers.
He used forecasts of wind chill readings for the Hamilton and Casterton airport as early warnings of coming cold weather.
"For someone shearing sheep or lambing, having a service that gave you some lead time I think would be absolutely fantastic as a proactive measure in animal welfare."
He said animal welfare and wellbeing were important priorities of the MLA, sheep and beef industry strategic plans.
"Anything which is a proactive or preventative measure such as a Coldwave service is just awesome.
"For farmers to be able to access the information and be proactive about where they could place and monitor livestock would be a great thing."
To give feedback on the Sheep Graziers' Alert, the time and impact of recent and past cold weather conditions on your sheep click on this link http://www.bom.gov.au/other/feedback/. Click on Agricultural Services under the question 'What is your feedback regarding?' then scroll down to write your comments in the Message box.