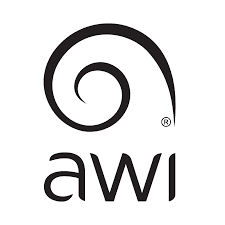 AUSTRALIAN Wool Innovation has been paid $30,000 from the $20 million-plus held by the now defunct grower-owned Graziers Investments Company.
Questions about the payment remain unanswered as GIC liquidator Grant Thornton finalises arrangements for the disbursement of about $20.9 million to 36,594 wool grower shareholders, mostly in New South Wales, Western Australia and Victoria.
However, discussions between GIC liquidator Ahmed Bise from accounting firm Grant Thornton and Australian Wool Growers Association chairman Robert McBride indicate disbursement of the GIC funds is progressing.
Neither AWI nor the GIC liquidator Ahmed Bise from accounting firm Grant Thornton have offered a detailed explanation for the payment, but Mr Bise was recently given permission by AWI to disclose the sum.
Mr Bise has told Australian Wool Growers Association chairman Robert McBride that he will address the $30,000 payment in a final report to members.
AWI chief executive officer Stuart McCullough has refused to answer questions emailed to him about the payment, but an AWI spokesperson has told Sheep Central that the primary matter AWI was involved in with the GIC liquidation related to a stamp duty issue pertaining to the sale of a real property in India.
"The issue is currently subject to legal proceedings in India, which were commenced by GIC.
"The proceedings are in the name of Woolmark Services India Private Limited (WSIPL) – a former group company of GIC of which ownership was transferred to AWI in 2007 hence why AWI is involved," the AWI spokesperson has said.
Sheep Central previously reported that the stamp duty issue related to the sale of a property in Mumbai India, formerly owned by the GIC subsidiary WSIPL, which was transferred to AWI in 2007. In July 2007, GIC entered into an agreement to sell its shares in WSIPL to AWI and Woolmark Holdings Pty Ltd, but GIC is believed to have retained a beneficial interest in that property.
Mr Bise has previously said AWI and GIC remained bound to the issue due to a Deed of Indemnity entered into at the time of the sale of WSIPL shares. However, in June 2018 then GIC chairman Barry Walker told Sheep Central there was nothing owed to AWI in relation to the Indian asset arrangement.
Mr McBride said he still had not been told why AWI had to be paid $30,000 out of GIC monies, but had also previously been told by Mr McCullough that nothing was owed by GIC to AWI.
"I would love to know what this $30,000 was for.
"It is still $30,000 that should never have gone out."
McBride said taking funds from GIC is disappointing and disrespectful to wool growers who contributed to GIC and have waited to have the funds returned to them in good faith. This month he asked Mr McCullough in an email which members of the AWI board initiated or were involved in the request for the payment.
"Both as a wool grower and director, I am totally disappointed in the fact you have the audacity to take funds from woolgrowers without their knowledge or consent."
Sheep Central believes there is now about $20.9 million to be disbursed by the liquidator, who is attempting to obtain taxation clearance from the Australian Taxation Office, before finalising preparations with Link Market Services for distribution of the GIC with a summary of receipts, payments and a written report from Grant Thornton.
On September 17, Mr Bise advised Mr McBride that he anticipated having clearance from the ATO within the next 7-14 days.
"It's the ATO's call and I obviously have no direct control over it.
"Once I have that it will pave the way for the distribution to shareholders."
Mr Bise said through the process of seeking clearance it was also discovered that $286,000 was refundable to GIC.
Once the liquidator has tax clearance Link Market Services will require 20 days to organise the distribution. Under Section 544 of the Corporations Act 2001 the liquidator is obliged to allow six months for cheques to be presented. After that time any unclaimed monies will be lodged with the Australian Securities and Investments Commission together with the last known details of the intended recipients. The liquidator will then move to deregister the GIC companies.
Mr Bise has told Mr McBride recent amendments to legislation did away with the need to hold a final meeting of members in a Members' Voluntary Liquidation. The liquidator estimates a meeting of GIC members would cost between $40,000-$50,000 plus GST. Mr Bise has said his preference is "not to incur unnecessary cost to shareholders". Mr McBride said funds should not be wasted on having a meeting at a cost of $50,000. He was among only a few people who attended a meeting in October 2017 to appoint liquidators and wind-up the entity.
Mr Bise said his preference is to enclose a one page notice with shareholders' cheques referring them to Grant Thornton's website where they can download a report, including a summary of receipts and payments. Mr Bise has also told Mr McBride he is required to get a further approval for additional fees incurred given that the liquidation has demanded more time than originally anticipated. This would normally require a meeting of members, but the alternative is a court application costing about $7500.
Graziers' Investment Company Limited was previously known as Australian Wool Services Limited, the successor to the Australian Wool Research and Promotion Organisation, which once had The Woolmark Company Pty Ltd and Australian Wool Innovation Limited as subsidiaries. AWI was de-merged from AWS in 2002 and The Woolmark Company was sold to AWI in 2007.