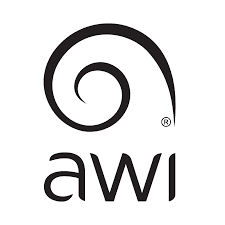 AUSTRALIAN Wool Innovation is refusing to disclose the size of a payment made to it by the liquidators of the defunct grower-owned Graziers Investment Company to help finalise an outstanding Indian property stamp duty issue.
In November last year, Sheep Central reported that more than $20 million in Australian wool grower capital from the defunct Graziers Investment Company would not be distributed until the GIC liquidator and Australian Wool Innovation agreed over an unresolved stamp duty issue.
The stamp duty issue related to the sale of a property in Mumbai India, formerly owned by a GIC subsidiary, Woolmark Services India Private Limited (WSIPL), which was transferred to AWI in 2007. In July 2007, GIC entered into an agreement to sell its shares in WSIPL to AWI and Woolmark Holdings Pty Ltd, but GIC is believed to have retained a beneficial interest in that property.
GIC liquidator Ahmed Bise from accounting firm Grant Thornton has previously said AWI and GIC remained bound to the issue due to a Deed of Indemnity entered into at the time of the sale of WSIPL shares. However, in June 2018 then GIC chairman Barry Walker told Sheep Central there was nothing owed to AWI in relation to the Indian asset arrangement.
Mr Bise said last year that stamp duty assessments by the Collector of Tax in India, totalling potentially up to A$500,000, following the share transaction and sale of the India property to the Republic of Germany, have been disputed by GIC and are the subject of ongoing legal proceedings.
Graziers' Investment Company Limited was previously known as Australian Wool Services Limited, the successor to the Australian Wool Research and Promotion Organisation, which once had The Woolmark Company Pty Ltd and Australian Wool Innovation Limited as subsidiaries. AWI was de-merged from AWS in 2002 and The Woolmark Company was sold to AWI in 2007. There were 36,594 wool grower shareholders in GIC, mostly in New South Wales, Western Australia and Victoria, who holding 2,093,586 issued shares.
Sheep Central believes there is now about $20.9 million to be disbursed by the liquidator, who is attempting to obtain taxation clearance from the Australian Taxation Office, before finalising preparations with Link Market Services for distribution of the GIC with a summary of receipts, payments and a written report from Grant Thornton.
No answers from AWI CEO Stuart McCullough
Questions to AWI chief executive officer Stuart McCullough about the size of the GIC payment went unanswered today.
"AWI finalised all its dealings with GIC on a commercial and reasonable basis given the complexity of the matter in July 2019," an AWI spokesperson said.
"It is important to understand AWI has been proactively liaising with and offering assistance to Grant Thornton, the liquidators of GIC, for more than 18 months.
"The primary matter that AWI was involved in with the GIC liquidation related to a stamp duty issue pertaining to the sale of a real property in India," the spokesperson said.
"The issue is currently subject to legal proceedings in India, which were commenced by GIC.
"The proceedings are in the name of Woolmark Services India Private Limited (WSIPL) – a former group company of GIC of which ownership was transferred to AWI in 2007 hence why AWI is involved."
The spokesperson said AWI understands Grant Thornton is in the process of finalising the liquidation process including the need to obtain taxation clearance from the Australian Taxation Office prior to distributing funds to GIC shareholders, "which we hope they will complete in the coming months."
AWGA leader McBride also in the dark
Australian Wool Growers Association chairman Robert McBride said he also had not been able to obtain the "magic number" of the GIC payment to AWI from either Mr McCullough or Mr Bise.
"It's just wrong – to have the hands in the pockets of the wool growers – to take money out of our accounts, where it was going solely back to wool growers, how dare they?"
"I'm demanding to know how much money has been taken out of GIC by AWI," he said.
"It is wool growers' money in GIC and I do not believe in any way, shape or form, did AWI have an excuse to take money out of it.
"This just shows the arrogance of AWI to take money from shareholders without even asking them."
Grant Thornton, although obligated to lodge annual administration returns with the Australian Securities and Investments Commission later this year which will detail all payments made, is believed to be bound by a confidentiality agreement preventing disclosure of the AWI payment amount.