A WORLD-WIDE request for wool bioharvesting ideas to develop a sheep handling and fleece removal system has been launched by Australian Wool Innovation.
AWI, in conjunction with the University of Adelaide, is investigating a new way of biologically harvesting wool to produce a weak point in the fibre of the wool, so that it can be removed without the need for traditional shearing.
The next crucial phase of this project is the selection and funding of proposals to develop new technology that can separate the weakened wool from the body of the sheep, AWI said.
AWI chairman Jock Laurie said industry needs a robust alternative to traditional shearing that is practical, cost effective and efficient.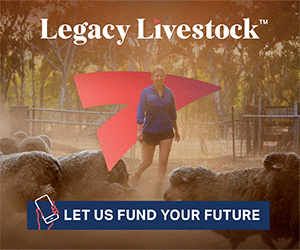 "Due to the competitive labour market and the continual upwards spiral of shearing costs, the importance of providing options for woolgrowers about how they can harvest their wool in the future is critical," Mr Laurie said.
"Having options to control some of those factors is vital to the sustainability of the industry going forward.
"That is why we are pursuing and investing in this exciting technology so heavily."
However, it is not known how much AWI has committed to spend on development of bioharvesting technology and to date, the levy-funded body has only funded UA research into refining the protein delivery system.
AWI said the world-wide request for proposals has been issued in anticipation that responses will be obtained from engineering companies, universities, entrepreneurs, start-ups and other organisations for the development of a wool bioharvesting system.
Project proposals can be in the form of a handpiece for manual wool removal through to a more comprehensive fully automated system that addresses all or part of the sheep and wool handling process, including:
Sheep delivery
Sheep catch to sheep positioning
Sheep restraint and release
Weakened wool removal
In shed wool processing (contaminant detection/elimination, fleece, and fibre characteristics for wool classification)
Wool pressing and baling into different collection lines.
The first stage of all proposals submitted must involve the development of a wool removal mechanism that, depending on the scope of the project, will be integrated into a handpiece or a semi/fully automated wool bioharvesting system.
For more information, application requirements and evaluation criteria visit On-Farm Research (wool.com) Completed RFPs should be submitted via email [email protected] no later than 22 December 2023.