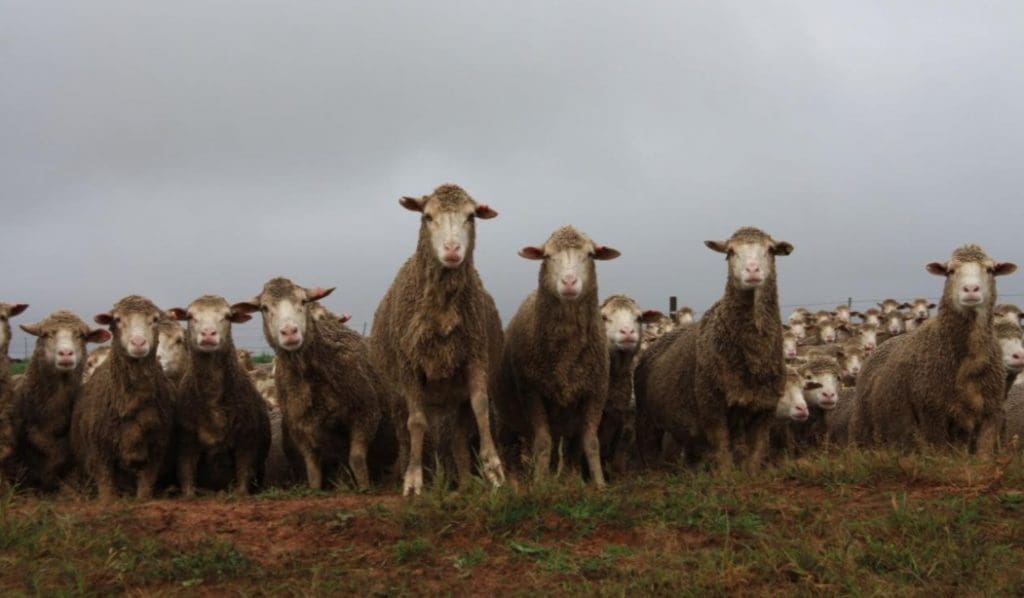 RESEARCH into reducing greenhouse gas emission from sheep will receive a $1.5 million Federal Budget boost.
Australian Wool Innovation said investment to reduce methane emissions from grazing sheep received a boost on 23 October with Federal Government selection of projects to be funded by Stage 2 of its Methane Emissions Reduction in Livestock (MERiL) Program.
Three projects supported by AWI will now receive $1.5 million in funding from the Federal Government. This is in addition to a $400,000 contribution from AWI and $128,461 from other collaborators, resulting in a total value (cash and in kind) for the projects of more than $2.3 million.
AWI's program manager, fibre advocacy & eco-credentials, Angus Ireland said the three projects are part of a broader strategy by AWI in collaboration with other industry bodies to accurately identify and assess ways to reduce and offset greenhouse gas emissions from sheep.
"This work sits within the National Sheep Methane Program and is a collaborative and coordinated effort between AWI and the departments of primary industries and universities in the main wool-producing states, to implement practical and safe ways for producers to reduce methane emissions from Australian sheep wool and sheep meat grazing systems.
"As a business, AWI is committed to reducing its environmental impact across the entire industry and the farming stage is a key focus area for reducing greenhouse gas emissions," Mr Ireland said.
"We invest in sound, scientific solutions to help secure wool's market position as a natural, circular and regenerative solution to many impacts of fast fashion."
AWI said to optimise the eco-credentials of Australian wool and ensure it is acknowledged as a sustainable fibre by all, AWI is devoting resources to remedy any environmental hotspots in the wool supply chain. AWI research has identified methane-mitigating feed supplements for grazing sheep as having significant potential to reduce the carbon footprint of wool within the next 10 years and made this a priority area for investment.
The three new projects will:
adapt and evaluate a range of methane-reducing feed additives to grazing sheep as a feed additive or via drinking water (in collaboration with the Department of Primary Industries and Regions South Australia, the University of Western Australia, DIT Agtech, Rumin8 and Feedworks).
evaluate the feasibility of using Radio Frequency Identification technologies to improve methane-reduction supplement design and delivery in conjunction with common delivery systems such as lick feeders (in collaboration with the NSW Department of Regional NSW).
develop a novel paddock solution to deliver methane-reducing supplements to grazing sheep (in collaboration with the University of New England with Feedworks).
Mr Ireland said this new work builds on the MERiL Stage 1 project currently underway and will help support the projects planned under MERiL Stage 3.
"AWI's seed funding of $3 million in this important field of research is proving effective in magnifying woolgrower levy funding – typically more than tripling the total project funding," he said.
The Stage 1 project, underway with the University of New England, is undertaking grazing and pen studies in northern NSW to quantify the relationship between the intake of the red algae asparagopsis and the daily methane produced by grazing sheep, plus any associated wool and live weight changes in the sheep.