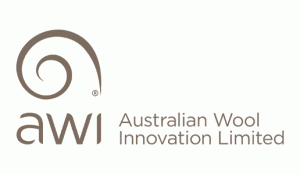 BUDDING young wool industry leaders have flocked from five states to undertake Australian Wool Innovation's biennial breeding leadership course.
Applications for the course closed on October 30 and an AWI spokesperson said applications have been fielded from Western Australia, South Australia, Queensland, Victoria and Tasmania.
The spokesperson said the process for successful candidates is still being determined and 25 participants at the 2020 course.
The course is designed to improve the leadership skills of young people in the wool industry. AWI said it is a key feature of AWI's investment in education and training and is an opportunity available to any wool industry participants aged from 25 to 35 years.
AWI's general manager of operations Nigel Gosse said the 2020 Breeding Leadership course would be run in Clare, South Australia from Sunday, 9 February – Friday, 14 February 2020.
"The Breeding Leadership course encompasses areas of leadership and personal development, working in teams, strategy and 'thinking big' about the future of breeding, as well as covering business fundamentals including managing change, entrepreneurship and innovation and problem solving.
"The development of the wool industry's next leaders is paramount to AWI's operations and this program, which was established in 2002, has a strong history of success and continues to grow in popularity with more than 150 participants having completed the course, some of whom have gone on to become champions of the industry," Mr Gosse said.
"Furthermore, AWI's Breeding Leadership course provides an opportunity for participants learn and network with likeminded people in the wool industry from all corners of the country."
As part of the program participants also embark on an engaging industry tour; past industry visits have included Michell Wool, Anlaby Station and local wool production enterprises and, hearing from industry experts and current leaders.
Past program participant, Kyle Gumprich, from Narrogin in Western Australia said, "I came along to Breeding Leadership to learn how to develop myself as a leader within the industry, but I've also learnt so much more."
Chelsea Hahlenburg from Naracoorte in South Australia said, "I valued all of it – as each part connects to the others."