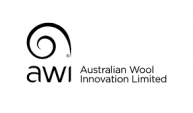 GRADUATES wanting to broaden their wool industry experience have only days to apply for a place in the Australian Wool Innovation Graduate Training Program.
The AWI program is designed for graduates from a broad cross section of disciplines who have a background in, or connection with, the Australian wool industry.
AWI said applications for the 2020 AWI Graduate Training program close on Wednesday 31 April 2019.
The 18-month program starts each year in March and provides the successful applicant/s with a thorough understanding of the wool supply chain from fibre to fashion.
AWI said the program is designed to foster the ambitions of graduates wishing to pursue a career within the wool industry and each graduate receives a mentor appropriate to their skill set and interests to guide their development throughout the program.
Based primarily at the AWI office in Sydney, the graduate/s will also be given the opportunity to gain a global exposure to the wool supply chain through two three-month international rotations.
While in Sydney, the graduates will gain exposure to the following areas of the business:
Sheep production
Wool grower services
Processing innovation & education extension
Marketing (including marketing services, digital, and fashion communications)
AWI has said it wanted to use the program to not only build a talent pipeline for the business, but also source and develop graduates who have a real passion for the industry.
To apply, please select the AWI Graduate Training Program at www.wool.com/careers or apply through Seek or LinkedIn.
Wool medal nominations also close this week
Nominations for the Federation of Australian Wool Organisations' 2019 Australian Wool Industry Medal close on May 3.
Nominations can be from all sectors of the wool supply chain. The medal recognises men and women who have made an exceptional and sustained contribution to the Australian wool industry.
Recipients will be announced at the Wool Week dinner held on 22 August 2019 at the RACV Club, Melbourne. The nomination form and further information can be found at www.fawo.org.au