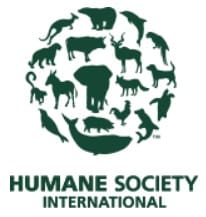 ANIMAL protection charity Humane Society International and RSPCA Australia have welcomed Australian Wool Innovation's $950,000 commitment to more sheep flystrike resistance genetic research and extension.
AWI has said the investment would enable it to accelerate research into flystrike sheep genomics and run Breeding for Flystrike Resistance workshops to be piloted in mid-2022.
HSI's program manager for animal welfare Georgie Dolphin said with the advanced genetics available today, more wool growers than ever before can transition their flocks to successfully mitigate flystrike in their Merino sheep and end mulesing.
"Replacing painful mulesing with better breeding practices is the best long-term solution, and one that HSI has been promoting for years, so we are pleased to see some progress being made.
"We encourage the rapid roll out of workshops with the current knowledge, whilst the research helps to refine the techniques," she said.
"There can always be more research but there is no need to delay implementation.
"With consumers, brands and retailers increasingly demanding non-mulesed wool, the sooner this painful and unnecessary practice is made history, the better," Ms Dolphin said.
Ms Dolphin said many wool growers were already reaping the rewards from breeding flystrike resistant plainer bodied Merinos and several shared their experiences in the BG Economics report released last year, 'Towards a Non-Mulesed Future.'
AWI funding will help eliminate need for painful procedures – RSPCA Australia


RSPCA Australia said the new funding commitment will help eliminate the need for painful procedures such as mulesing.
RSPCA Australia senior scientific officer, Melina Tensen said the RSPCA has long argued that breeding plainer bodied, flystrike-resistant sheep that don't need to be mulesed is the only way to address the issue.
"It's positive to see the industry recognise this and we welcome the news of additional funding.
"Mulesing is simply not defensible in the long term, especially when breeding flystrike-resistant sheep is a viable option," she said.
"Consumers are also becoming more aware of the animal welfare issues with mulesing, and many fashion brands both in Australia and overseas are steadily moving away from sourcing wool from mulesed sheep.
"We know there are wool growers who need help to understand and implement the genetic tools available to them in order to breed plainer bodied, flystrike-resistant sheep," Dr Tensen said.
"This support from Australian Wool Innovation will assist them with that.
"We welcome this new commitment and look forward to continuing to work with the industry to encourage a phase out of mulesing as soon as possible."
More information on mulesing and the RSPCA's position is available here.