AUSTRALIAN Wool Innovation director and Victorian wool grower Noel Henderson has confirmed that he will not be standing in the 2023 director election.
Up until his announcement to Sheep Central at the Australian Sheep and Wool Show in Bendigo on the weekend, it was not known whether Mr Henderson or fellow director Michelle Humphries would be seeking re-election in 2023 AWI director election.
Long-serving AWI directors David Webster and James Morgan have confirmed they are retiring this year, but will still sit on the board nomination committee for the coming election.
Mr Henderson's decision provides for a third director position in the coming election, to meet the requirement of a third of the board retiring at each election.
Three new board members will be elected at AWI's 2023 annual general meeting on Friday 17 November.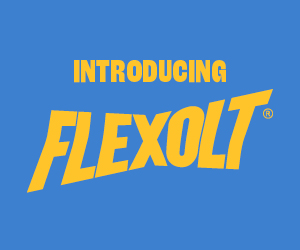 Two weeks ago, AWI began advertising for suitable candidates for the board, seeking applications by 12 July from candidates with specific skillsets; international commercial finance/CFO experience, global supply chain experience including marketing and/or digital transformation and interest in the agricultural sector. AWI said board experience is highly regarded as is an understanding of governance and board decision-making processes.
Three wool growers have already declared their intent to run for a seat on the AWI board this year: WA Farmers vice president Steve McGuire, Collinsville Merino stud principal George Millington and Western Australian grower Neil Jackson.
Mr Henderson was elected to the AWI board in 2019 and said he was not seeking re-election due to his age.
"I was 77 in April, I don't feel it, except for some mornings, and I think it is time for the board to be refreshed.
"Two members have got to stand down because of the 10-year rule, and I think three will give an opportunity for refreshment."
Mr Henderson said the average of the five men on the board would have to be 65 years-plus and there was still a misconception that the board needed to be made up of wool growers.
"I think the broader the skills there are at AWI the more successful it will be going forward."
Mr Henderson and his wife Lyndsay have also listed their 1196ha Macedon Ranges property Avington for sale with CBRE Agribusiness via an expressions of interest process on a walk-in-walk-out basis, including the superfine and ultrafine sheep flock, plant and equipment. Mr Henderson then said he and his wife are looking forward to taking things easier in retirement and visiting family in the United States.
AWI's board nomination committee is responsible for:
identifying necessary and desirable director competencies;
considering candidates standing for election or re-election at any general meeting of the company; and,
making non-binding recommendations to shareholders in relation to the election or re-election of candidates. Those recommendations will be provided to shareholders in October.
The opening date for receipt of member nominations is Friday 1 September and nominations close on Monday 18 September.
Click here for more information about the AWI board nomination process.