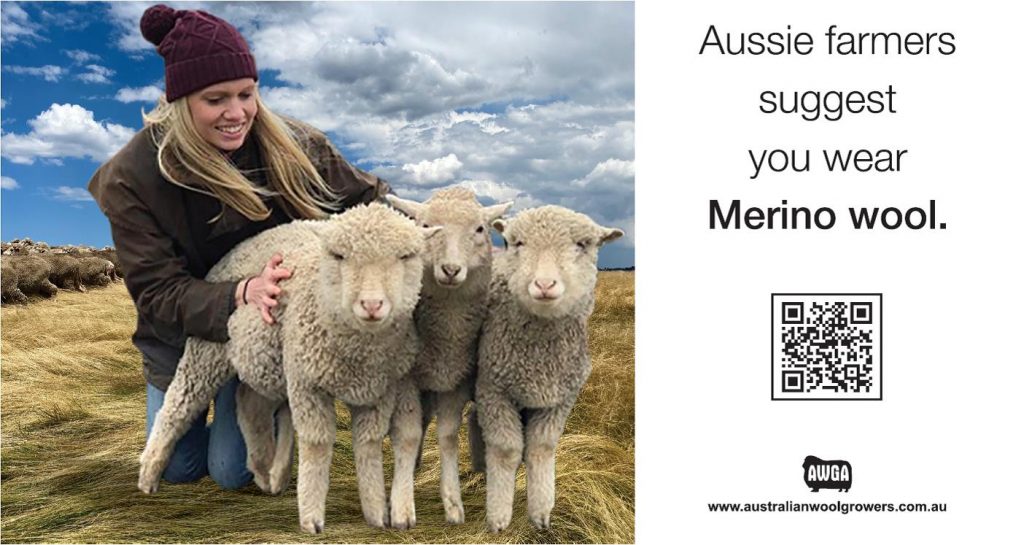 AUSTRALIAN wool growers have launched an international online and print media business to consumer awareness campaign for Merino wool, aiming specifically at American and United Kingdom retail customers.
Australian Wool Growers Association director Chick Olsson said the campaign will involve billboard, magazine and online advertisements with QR code or online links to the sustainability platform of The Woolmark Company, Australian Wool Innovation's marketing arm.
"We are going ahead with a business to consumer campaign.
"We are spending about $20,000 ourselves," Mr Olsson said.
"It just says to AWI, this is where we think we should go, we are putting our money where our mouth is."
Mr Olsson said the campaign material was launched internationally online by a professional publicity company FTI on the weekend.
"We are going to every month change the images to a great wool-growing family and we are linking through to the Woolmark sustainability platform, which we think is pretty good actually."
Mr Olsson said AWI's levy-funded marketing campaigns have had a business-to-business focus, but it was now time to broaden this to international consumers.
AWGA signals readiness to take on PETA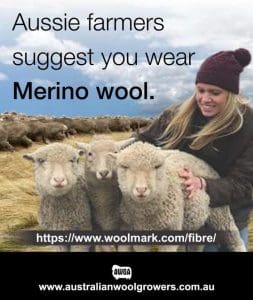 Mr Olsson believes that AWI has been afraid to do a consumer campaign on wool because of the potential backlash, and especially in the United States of America where the People for the Ethical Treatment of Animals (PETA) has been active with anti-wool campaigns and demonstrations.
However, Mr Olsson said AWGA believes that if Woolmark is connected with consumer campaigns in the US that are attacked by animal rights groups, the AR bodies would be liable for prosecution if the Woolmark brand is damaged.
"Because the Woolmark brand is registered in the United States.
"So God help the animal rights groups if they attack us, because we can sue them."
Referencing the Australian Federal Court action by AWI against PETA over mulesing, in the late 2000s, Mr Olsson said AR rights groups acting against Woolmark-linked campaigns could be liable for "massive" damage in the US.
"PETA and those groups will have to really weigh up if they want to attack Australian wool.
"We think a brand should be protected and if you are going to do this properly we've got to talk to consumers again about sustainability," he said.
"That's why we support WoolProducers Australia on the Australian Sheep Sustainability Framework; it's the right direction, and we are going to go direct to consumers.
"It's time to start talking to consumers again without fear or favour, but being clever about it too," he said.
"Woolmark has got some really good stuff in there."
Mr Olsson said the campaign would run for 12 months. AWI was not asked to co-fund the campaign.