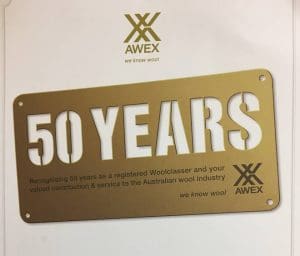 AUSTRALIA'S long-serving wool classers will be honoured at the Gordon Wool School Old Students Association's annual dinner in Geelong next month.
Many of the nation's most experienced wool classers have been invited by the association and the Australian Wool Exchange to be presented with their 50-year gold stencils at the dinner.
The dinner at the Highton Bowls Club on July 28 will also feature the 50-year (1968 graduates) and 30-year (1988 graduates) GWSOSA group reunions.
The industry is very well represented by Gordon-trained classers at all levels, from growers through to exporters and industry identities. GWSOSA members travel from all states of Australia to attend the annual dinner.
The GWSOSA and AWEX recently formed partnership for the presentation of the AWEX 50 year gold stencils.
AWEX chief executive officer Mark Grave said the 50 year stencils recognise the efforts Australian wool classers make as the frontline of wool clip preparation in Australia.
"We've been looking for a suitable venue to offer face to face presentation of the Gold stencils and the GWSOSA dinner was an ideal choice."
GWSOSA president Russell Mitchell said while not all of the 50 year gold stencil recipients trained at the Gordon, a lot did.
"We think there'll be more than enough common ground for all attending the presentation to have a great night.
"I'm sure all GWSOSA members will make the 50 year gold stencil recipients welcome and applaud their efforts."
The GWSOSA year group contact for 1968 is Dennis Hucker on 0428 529 537 and for 1988 graduates it is John Houlihan on 0427 323 091 or Andy Worland on 0401 999 350.
To keep up with the latest news check out the facebook page for the group simply search for GSWOSA.