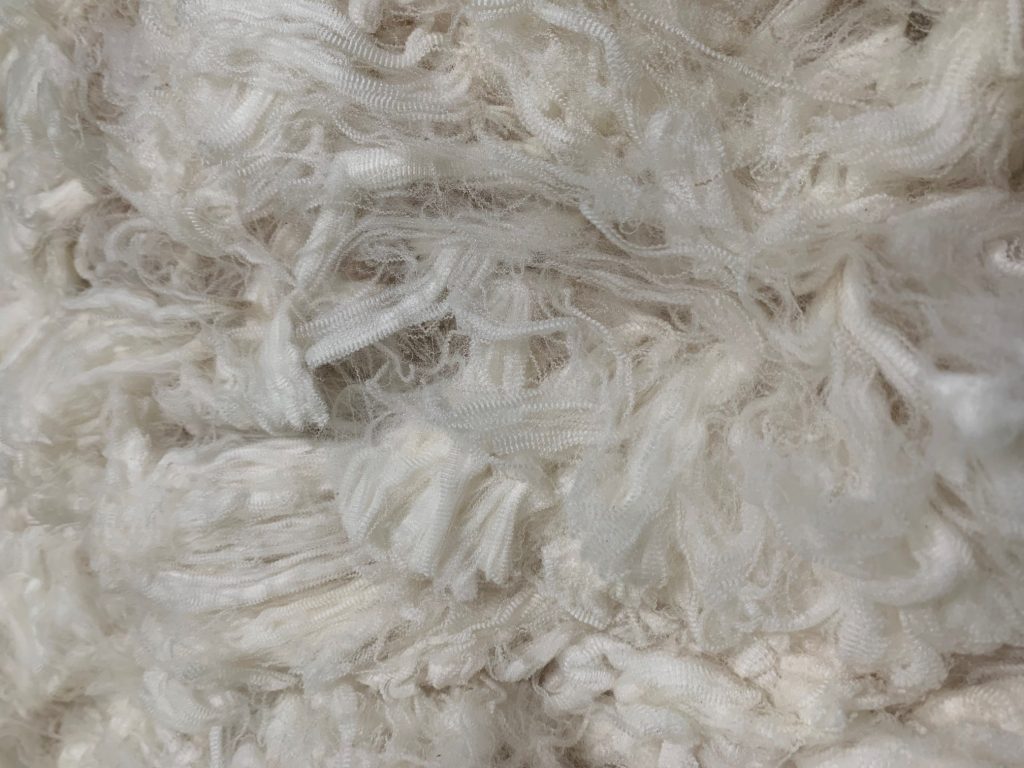 AUSTRALIA'S wool production is forecast to hit its lowest level in almost 100 years this financial year, with market and seasonal conditions not indicating a quick turn-around.
The Australian Wool Production Forecasting Committee has held its latest 2019/20 wool production forecast at 285 million kilograms due to increased slaughter levels, a reduction in shorn sheep and seasonal conditions.
This week's second 2019/20 forecast is the same as the first prediction made in April this year and is five percent below the 300mkg greasy production estimated for 2018/19.
According to ABS figures, if realised, a national wool clip of 285mkg would be the lowest since production fell to 267 mkgs in 1924, before lifting to 330 mkgs the next year.
The committee this week said its estimation of 300mkg shorn for 2018/19 was a 12.1pc decline from the levels in 2017/18 and reflects the sustained dry and drought conditions across large parts of the country, particularly in eastern Australia. New South Wales wool production has been the hardest hit and production is estimated to have fallen 21.2pc in 2018/19 to 99.1 mkg and is forecast to drop further in 2019/20 by 11.4pc to 87.8mkg. Queensland wool production is expected to fall a further 17.3pc to 6.7mkg in 2019/20.
All other states also suffered wool production falls in 2018/19 – Victoria down 9pc to 66.9mkg, South Australia down 8.7pc to 54.3mkg, Western Australia down 4.5pc to 62.2mkg, Tasmania down 3.2pc to 9mkg and Queensland down 2.4pc to 8.1mkg.

Too early to predict wool production 'bottom'

Although all states, except New South Wales and Queensland, are expected to have lower year-on-year percentage reductions in wool production in 2019/20, acting committee chairman Chris Wilcox said it was too early to predict that national wool production would bottom out this financial year.
"It's too early to predict because we've still got this tension between the high lamb and mutton prices and wool, with wool prices still historically high, even with the EMI at 1500 cents," he said.
"We just need rain."
Mr Wilcox said seasonal conditions in key wool producing regions in western Victoria, south-east South Australia and Western Australian are reasonable.
"However, significant parts of New South Wales, Queensland, eastern Victoria and the pastoral regions of South Australia continue to experience dry to drought conditions."
The committee said the key factor limiting a recovery in shorn wool production is the number of sheep shorn, following high adult sheep slaughter rates in 2018/19 and lamb marking numbers are reported to be low.
"The sheep and lamb turn-off data from the Australian Bureau of Statistics to the end of June 2019 show a 16pc increase in sheep slaughter compared with the same period a year earlier.
"This has partly been offset by lower live export numbers," Mr Wilcox said.
"Tough seasonal conditions have continued to negatively affect pasture feed availability and low supplies of hay and grain have prompted many producers to make difficult decisions to reduce the number of sheep on farms.
"Availability of stock water is also reported to be a key issue in some areas, notably in New South Wales and Queensland."
Spring rainfall needed to support ewe retention
The committee said the latest MLA and AWI Wool and Sheepmeat Survey indicated that where possible wool producers intend to hold onto, and perhaps increase, breeding ewe numbers, but this requires normal spring rainfall through many wool-producing areas to build soil moisture, on-farm water supplies and allow good pasture growth.
Mr Wilcox said the dry finish to the 2018/19 season in some areas resulted in further reductions in key wool test parameters since April.
"Average yield ended the season at 63.1pc, down 1.5pc on 2017/18 while mean fibre diameter was down by 0.5 microns to 20.5 micron and staple length was down 2.2 mm.
"The season ending levels of these three key test parameters are either at, or near, the lowest levels since the 2000/01 season," he said.
"The fibre diameter distribution of the Australian wool clip showed a significant increase in the weight of wool tested of 18.5 microns and finer and a sharp contraction in the volume of 18.6 and broader wools."