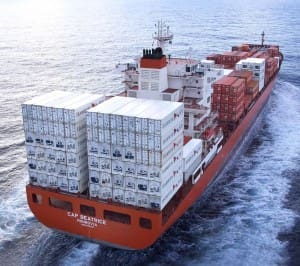 AUSTRALIAN lamb exports for September increased 13 percent year-on-year to just over 19,700 tonnes, according to Department of Agriculture and Water Resources figures.
Meat and Livestock Australia said shipments to the United States and China, two of the largest markets by volume basis for Australian lamb, increased by 25pc and 30pc from last year to 39,940 tonnes and 35,047 tonnes, respectively.
This was predominantly as a result of increased Australian supply, as dry conditions across key lamb producing areas incentivised turn off and supplementary feeding boosted carcase weights, MLA said.
Total lamb exports for the year-to-date totalled about 183,000 tonnes, up 5pc on the same period last year. Exports to China increased to just over 35,000 tonnes from the 28,000 tonnes shipped during the same period 12 months previously, representing an increase of 24pc, MLA said.
Mutton exports lift 37pc
Australian mutton exports for September totalled just over 14,600 tonnes, up 37pc from last year. Similar to lamb, sheep meat exports to China increased year-on-year, to just over 3300 tonnes, more than doubling from year-ago volumes. However, shipments for the year-to-date remained consistent with last year, with just over 98,000 tonnes exported, up by less than 1pc.
For more information on exports please click here to view Market Information's export summaries.
Source: MLA.