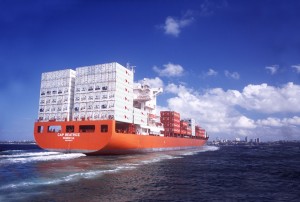 The value of Australia's mutton exports to the United States in January this year surged by 150 percent on year-ago levels, Meat and Livestock Australia reported today.
MLA said mutton shipments to the US in January were valued at $8.7 million.
The value of Australian mutton exports to all world markets totalled $64.9 million in January – up 5pc (or $3.1 million) year-on-year.
Mutton shipments to the Middle East returned $18.5 million, 15pc greater than the corresponding month last year. The value of shipments to China declined 21pc year-on-year, to $13.8 million.
Export values to South East Asia also recorded a notable increase, up 62pc year-on-year, reaching $9.9 million for the month.
MLA market information manager Ben Thomas said the higher US mutton export value was due to a volume increase of 30pc for January ,at the same time as the A$ weakened 9pc.
"These are in addition to the current tight red meat supplies in the US," he said.
Lamb export value increases 10pc
MLA also reported that the value of Australia's lamb exports in January this year increased more than 10 per cent on year-ago levels.
For the first month of 2015, Australian lamb exports were valued at $114.8 million, which was 11pc (or $11.1 million) higher than year-ago levels.
MLA said shipments to the US returned $36.9 million during January, an increase of 45pc year-on-year, and the Middle East was not too far behind, with the value of lamb exports up 12pc year-on-year, totalling $30.4 million.
In contrast, the value of Australian lamb shipments to China declined 30pc on the corresponding month last year, at $10.6 million. Exports to the EU generated $6.6 million for the month, back 13pc year-on-year, and the cvalue of shipments to South East Asia was 6pc lower, at $4.6 million.
Source: Meat and Livestock Australia