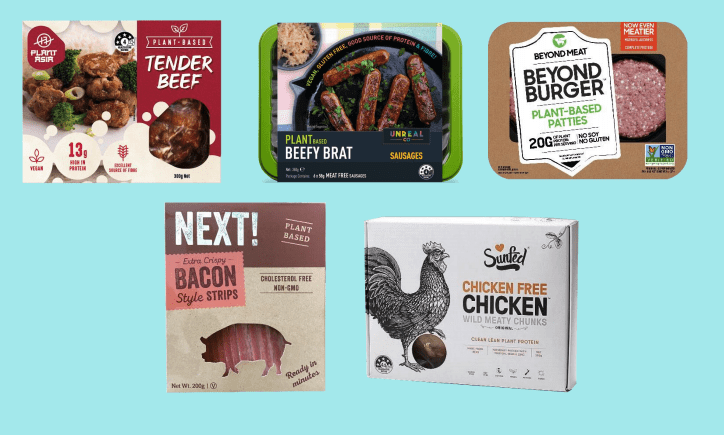 IN a direct challenge to alternative protein manufacturer claims there is no potential for consumers to confuse plant-based products masquerading as meat, a new study shows consumers have mistaken at least one plant-based product as containing animal meat.
The survey of a nationally representative sample of 1000 Australians conducted by ISO accredited market research agency Pollinate produced a range of findings that contrast strongly with alternative protein industry claims that there is no risk of consumer confusion in labelling of its "fake meat" products, including:
61 percent of those surveyed mistook at least one plant-based product as containing animal meat
Confusion is driven by packaging and placement in supermarkets, with 47 percent responding that they had a hard time figuring out whether a product is made of plant-based versus animal meat when looking at where the products are placed in the supermarket
45pc were confused by product packaging and 42pc with how the product was categorised online
Half of those surveyed said they found packaging for the products tested in the survey to be confusing
32 percent believe they have already confused plant based meat for animal meat while shopping, and almost two in three think other people could make the same mistake
Consumers who are in a rush and those who are 'older' are the most likely to make mistakes
Animal imagery was the main source of confusion for plant-based meat packaging, followed by packaging that looks just like animal meat, use of small fonts and meat descriptors
Around half of consumers expect the product to contain animal meat if meat descriptors or imagery is used
Most do not think plant-based meat should be able to use meat descriptors or imagery
73 percent believe clearer labelling standards need to be introduced.
The survey results were released in a joint statement overnight by a range of meat industry organisations including the Australian Chicken Meat Federation, the Australian Livestock Exporters' Council, the Australian Lot Feeder's Association, the Australian Meat Industry Council, Cattle Council of Australia, the Goat Industry Council of Australia, the Red Meat Advisory Council, Seafood Industry Australia, and Sheep Producers Australia.
"In an Australian first, the representative bodies for the nation's meat, poultry and seafood industries have united to call for truth in labelling for plant-based protein products, that misleadingly use meat and seafood terms and imagery in their labelling and advertising, the statement said.
"Australians are being misled by manufactured plant-based protein packaging, and we believe clearer labelling standards must be introduced to address this," a spokesperson for the group said.
"Concerningly vulnerable Australians are disproportionally impacted by misleading plant-based protein labelling with elderly, those with English as a second language, and low-income consumers more likely to mistake the products.
"With a Senate inquiry underway into how these plant and synthetic proteins can use the term and imagery of meat on their packaging, it's important we bring this to people's attention.
"The fact these heavily processed products which are primarily manufactured overseas or made from imported ingredients are allowed to be labelled as Australian meat or seafood is shameful.
"This independent research shows consumers have had enough. They want clearer standards to ensure truth in labelling for plant-based products, and so do we.
"More than half a million Australians collectively work together across the nation's meat, livestock and seafood industry supply chains to deliver the safest and most nutritious natural proteins to Australian families."