AUSTRALIAN wool prices lifted significantly this week, reflecting greater demand from Chinese and European processors after retail results improved in economies recovering from the COVID-19 pandemic.
However, analysts are still cautious about predicting the "bottom" of the market or price levels up to Christmas as Australian wool stocks remain significant and Spring shearing continues.
Merino fleece prices rose from 55-155c/kg clean and crossbred rates improved 11-60c/kg prompting brokers to pass in only 2.4 percent of the 29,242 bales offered this week.
AWEX senior market analyst Lionel Plunkett said Merino fleece attracted strong widespread competition, pushing prices continually higher across all microns and descriptions.
"As buyers fought hard to secure quantity, the market continued to rise until the final hammer.
"So much so, that in a very rare occurrence, by the end of the week, the individual Micron Price Guides (MPGs) in Western Australia, which sold last, for 18-20 microns, were higher than in the east," he said.
"As Fremantle only sold over one day, all these gains were experienced on Wednesday, and the western indicator rose by 113 cents, the largest daily rise in the western indicator since September last year.
"Across the country, the MPGs for 16.5 to 21.0 microns gained 102 to 158 cents."
The AWEX Eastern Market Indicator rose by 95 cents for the series, closing the week at 1117c/kg clean.
"The EMI has now risen for five out the last six series, gaining a total of 259 cents over this period, an increase of 30.2pc," Mr Plunkett said.
The skirting market again followed a similar path to the fleece, and strong demand pushed prices up by 100 to 160 cents, with the 18 micron and finer wool enjoying the largest rises, Mr Plunkett said.
"The crossbreds recorded further rises, but not to the same extent as their Merino cousins.
"The MPGs for 26-30 microns added between 11 and 60 cents for the series," he said.
"General increases in locks, stains and crutchings of 30 to 50 cents pushed the Merino carding indicators up by an average of 37 cents.
"The large price rises have enticed more sellers to the market, pushing the national offering higher."
AuctionsPlus online sales boomed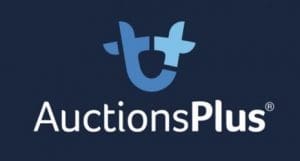 In online wool trading this past week, the AuctionsPlus offer board sold 2533 bales, an increase of 2027 bales on the previous week.
AuctionsPlus said its top-priced lot this week was a line of 15.4 micron Australian Superfine fleece wool that made 1605c/kg greasy, or 2193c/kg clean. The line had an average staple length of 88mm and contained 0.3 percent vegetable matter. It was offered by Jemalong Wool and branded Bellevue/JFF/ Eucumbene.
AuctionsPlus said 14 micron lines made up to 1400 2055 and 15 micron fleece sold for up to 1605c/kg greasy or 2202c/kg clean. The 17 micron wool sold made to 1300c/kg greasy, or 1769c/kg clean, and the 19 micron fleece sold for up to 1070c/kg greasy, or 1566c/kg clean.
Wool garment demand improves in China
Wool exporters this week reported changing market fundamentals, with demand improving for wool prices at the current attractive levels.
Overseas mills are reportedly passing on current greasy wool prices into top and yarn values to manufacturers, and higher post-auction bids are being made for available raw wool supplies, boding well for next week's auctions.
Chinese woollen garment retail sales reportedly improved during recent holidays and the country's cold winter have also been factors. European processors are also getting more enquiries for tops from China and Europe.
Elders wool development manager Michael de Kleuver said the market has put in a very strong performance on the back of very small auction bale volumes in recent weeks, surprising some analysts.
"I think people are expecting us to get into the middle of the Spring and see about more wool and we might test the lows that we saw in August, again.
"But as each week moves forward it looks less likely that we might see those lows again," he said.
"So have we got to the bottom, there are lots and lots of unknowns out there in the world at the moment, but it looks much more optimistic today than it was six weeks ago."
Mr de Kleuver said the industry has been waiting to see what the Northern Hemisphere early Winter sales would be like.
"Obviously China was first into the virus and they are first out and they have had a holiday week which coincides with a spending drive.
"While that wasn't as good as last year, it was still very good, they have said," he said.
"So I think there has been some good domestic demand out of China, which has spurred a little bit of activity, and pushed orders downstream which has flowed back to the market.
"Of course, it doesn't take much of a change in sentiment to drive the market up 50-100 cents, with not a lot of wool for sale and obviously we haven't sold a lot of greasy wool over the last six months."
Mr de Kleuver said the COVID-19 pandemic is still ongoing with Europe possibly looking at a second wave of infections "things are still very precarious."
There are currently 34,093 bales on offer for next week.