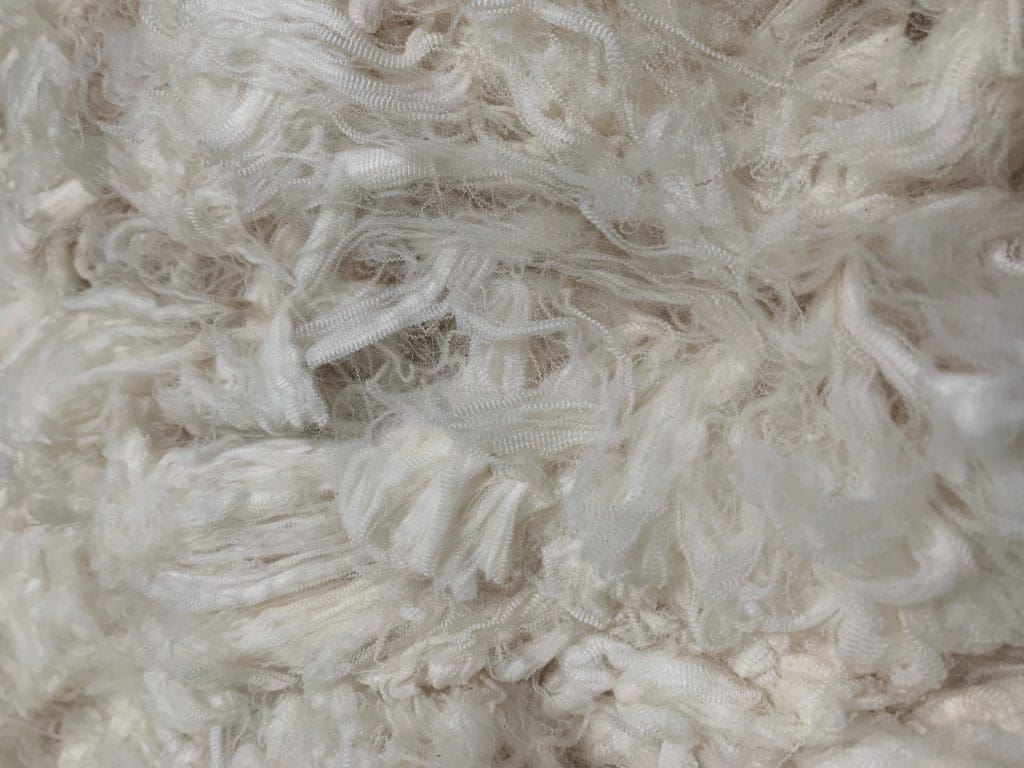 AUSTRALIA'S wool market continued its sharp decline this week, although business done after auction sales concluded yesterday indicates the market's 'bottom' could be in sight.
A lack of global buyer confidence led to the AWEX Eastern Market Indicator losing 122 cents for the week, closing at 1375c/kg clean, its lowest level since it hit 1355c/kg in mid-December 2016.
AWEX senior market analyst Lionel Plunkett said over the previous four sales the EMI has fallen by a total of 379 cents, a fall of 21.6 percent.
"Compared to the corresponding sale of the previous season, the EMI has now fallen 715 cents or 34.2pc."
Wool growers expecting the market to fall further this week reacted by withdrawing 18pc of the originally-rostered 33,046 bales, leaving 26,420 bales for sale in Sydney, Melbourne and Fremantle auctions.
"Of what was left available to the trade, 34.9pc failed to reach seller reserve.
"Due to the rapid downturn, exporters have been finding it very difficult to trade," Mr Plunkett said.
Business done after auctions
However, Endeavour Wool Exports trading manager Josh Lamb said the market might still be softer next week, but there had been enough business done later this week to suggest the market is "not far off a level."
"There was enough business around last night to indicate that we might be getting very close to the bottom – are we there yet, probably not.
"But for the short-term, it looks like we are probably not far off it," he said.
Mr Lamb said the market's position related "100 percent to the sentiment issue related to confidence."
"There isn't any (confidence) in China and the latest round of tit-for-tat in the (China-US) trade war impacted China and the result was the market we had.
"It's 100 percent not about wool and I think most commodities would say something similar – it's all about confidence and there isn't any."
He said lower volume demand markets such as India and Europe were still buying, but did not represent enough volume to hold the market.
"You can see significant premiums on non-mulesed wools, which we have been seeing for the last four weeks, for wools going to places other than China.
"In that 18.5-21 micron range you are seeing premiums of around 15pc over what we would consider the normal Chinese type," Mr Lamb said.
"That's as healthy as they have ever been and part of the reason the premiums are so big is that those prices have maintained while prices for other types have fallen away for the last three weeks.
"There is other business around in the world, but it is not enough to soak up what's offer every week."
Renewed global retail confidence needed
Fox & Lillie brokerage manager Eamon Timms said confidence is what the wool market needed.
"There is certainly a real lack of business from final stage.
"Confidence at the end of the supply chain is very, very muted at the moment."
He said there was a lack of global retail confidence with garment stocks building up, leading to a lack of buying filtering back up the supply chain.
Mr Timms also said the lack of confidence was not wool-related.
"I still think there will be a little bit more downside; I can't see how it will pull up just yet."
Mr Plunkett said as buyers accumulated wool this week, they continually reduced their "basis".
"This resulted in the market being unable to find a solid level and prices were consistently reduced as the week progressed.
"The continual fall in prices pushed the Micron Price Guides (MPGs) generally down between 100 and 170 cents, 18.5 micron and finer were least affected as buyers looked to secure finer wools," he said.
Crossbreds were the best performers
Mr Plunkett said the crossbred sector was the best performing sector again this week, and although unable to record gains, it posted general losses of 5-25 cents.
"The small movement in the crossbreds again prevented the EMI from retreating further than it did."
Mr Plunkett said the cardings have also suffered large corrections, and in Sydney and Melbourne experienced losses of 90 to 140 cents, with Fremantle coming back from a one-week break to lose more than 200 cents.
"All three Merino Carding Indicators have now lost close to half their value in 12 months.
"Due to the current uncertainty in the market, more sellers are adopting a "wait and see" approach," Mr Plunkett said.
Next week's national offering is currently 29,061 bales, with all three centres in operation.
Click here to see the latest AWEX Micron Price Guides.