A NEW record price for Australian White ewes was set on AuctionsPlus this week, the fourth time since June the hair sheep breed has set the national mark for commercial ewes in Australia.
In the AuctionsPlus National Sheep sale on Tuesday, a line of 26 scanned in-lamb Australian White ewes Marrar in New South Wale's Riverina region sold for $1210/head.
AuctionsPlus said it is the fourth time since June that the record has been broken, with the top price rising $222 from the first record set on June 16th.
The latest record-priced Australian White ewes were offered through Wagga Regional Livestock agent Isaac Hill for Brian and Helen McKelvie at Marrar in NSW.
The 11-13 month-old ewes were scanned in lamb with multiple foetuses, averaged 60.7kg liveweight and were carrying the red Tattykeel certified ear tags.
Mr Hill's assessment said ewes had been station mated to rams bought at the annual Tattykeel ram sale for an average of $6600.
The ewe hoggets have been bred out of classed ewes and the drop has been classed again on both frame and shedding ability, Mr Hill said.
AuctionsPlus said the ewes attracted plenty of attention, clearing reserve by $310 and surpassing the previous record set a fortnight ago by $195. There was a total of 81 bids placed on the lot by seven different bidders, four from New South Wales and three from Victoria. The successful purchaser hailing from Rochester in Victoria, AuctionsPlus said.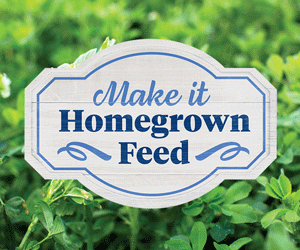 Mr Hill assessed the line for his father and mother-in-law. He said the recent market was what pushed Brian and Helen Mcklevie to list their Aussie White ewes on AuctionsPlus.
"They weren't chasing the record but had a line of recently SIL ewes to twins that pushed them to see where they were at.
"They set a $900 reserve with an expectation that they could go above $1000/head, but the final price was well above their expectations," Mr Hill said.
AuctionsPlus said the unrelenting demand for Tattykeel certified ewes is electric, with the records only being set for a short period before being toppled as demand for the breed continues to grow.
The McKelvies had another line of 30 lighter scanned in-lamb Australian White ewes that scanned in lamb with singles and these made $1040/head.
"This line would have broken the previous record of $1,015/head if it had not been for their sisters in the same sale," AuctionsPlus analyst Michael McManus said.
Other Australian White joined ewes in the sale sold from $454-$567 and two lines of Australian White ewes and lambs sold for $501 and $869.