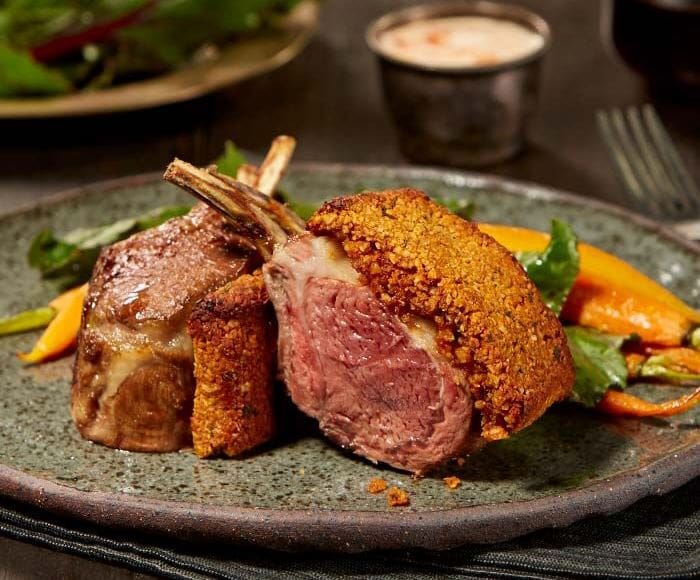 AUSTRALIAN lamb has remained at least partly price-competitive globally, but there is a risk current world prices might put the protein out of reach of many consumers.
Meat & Livestock Australia Market Insights analyst Tim Ryan said in a matter of two months, eastern Australian lamb prices have crashed through the 700c/kg and 800c/kg carcase weight indicator marks, breaking records and grabbing headlines along the way.
He said Australian lamb has remained partly competitive in the global market following the latest price surge. Heavy new season lambs sold for up to 1000c/kg in saleyards last week.
"Lamb prices in major exporting and consuming countries have rallied in 2018 and that is on top of consistent year-on-year growth since 2013 – Australia is not alone in this.
"However, in comparison to competing proteins, global lamb prices risk being out of reach to many consumers," he said.
Aussie lamb still affordable in US dollars
Mr Ryan said while lamb prices are breaking records in Australian dollars, they are yet to surpass the peak reached in 2011, once adjusted to US currency.
"The cooling of commodity prices and end of the Australian mining boom saw the Australian dollar decline considerably over the last decade.
"In August 2011 the A$ was buying US$1.07, but seven years later is tracking at US73 cents – making Australian lamb and mutton far more affordable on the global market," he said.
"Lamb prices peaked at US674c/kg in April 2011, but even with the national trade lamb indicator finishing Tuesday at a record A856c/kg, this only equates to US625c/kg cwt, after adjusting for currency shifts."
Spring lamb supply coming slowly
Mr Ryan said there is a significant shortage of lambs on the market.
"The old season lamb supply is quickly shrinking and the onset of the NSW lamb crop, usually the first source of new season lambs, is yet to eventuate.
"For the first three weeks of August, just under 57,400 new season lambs have been sold through MLA reported saleyards in NSW – down 51 percent from the same time last year," he said.
"Meanwhile, lamb slaughter reflects the current shortage, with only 248,000 processed in the eastern states last week, back 31pc year-on-year.
"Keeping kill floors running and reflecting dry conditions, sheep slaughter spiked to 184,000 head last week, up a massive 72pc on last year.
"Trade and heavy slaughter weight lamb prices have surged over the last two months, but light lambs (less than 18kg cwt) have experienced less support, primarily due to reduced restocker interest and lower profits in grain-finishing," he said.
Mr Ryan said any remaining old season lambs on the market will have a bit of age and be pushing into very heavy weight categories, while lack of pasture has delayed the number of new season lambs being finished to trade weights.
"As such, any slaughter ready lambs are hotly contested by the domestic and export trade alike.
"For processors, the onset of Victorian lamb crop can't come soon enough."
Who is leading the global sheep meat flock stakes?
Mr Ryan said Australia and New Zealand drive supply and account for 70 percent of sheep meat traded globally.
"As discussed in the recently-released New Zealand Competitor Snapshot, New Zealand has limited capacity to expand sheep meat exports.
"Pending seasonal conditions, Australia has greater growth potential, particularly in lamb, underpinned by steadily increasing lambing rates and carcase weights," he said.
"Nevertheless, neither country is in a position to take on the entire growing global appetite for lamb and mutton."
Mr Ryan said in China — the world's largest producer, consumer and importer of sheep meat — there has been a long-term divergence between how much the country can produce and what it would like to consume.
"This growth is adding to demand pressure from Australia's long-standing traditional sheep meat markets – such as the United States, European Union and the United Arab Emirates – and emerging ones – such as Japan, Korea and Iran."
Mr Ryan said New Zealand slaughter is currently in the midst of a seasonal trough.
"Meanwhile, the old-season lamb supply in Australia is ever-shrinking and the onset of the early spring lamb crop out of NSW is delayed due the failed season and spiking grain prices.
"The two global lamb exporters are short on supply and prices are reacting on both sides of the Tasman. Click here to see a comparison of global lamb prices.
Lamb prices also spiked in the US and UK
Mr Ryan said the United Kingdom, the largest sheep meat producer in Europe, and the US, Australia's largest prime lamb market, also experienced price spikes mid-way through 2018 and have broken records over the last twelve months — although the UK has hit a dry spell and, faced with Brexit uncertainty, come off the boil hard in recent weeks.
"Although at record levels, Australian lamb prices are not too far off from the typical spread to other global players, on a currency-adjusted basis.
"The Australian trade lamb indicator so far in August has averaged a 6pc premium to its New Zealand counterpart – typical for this time of year – and averaged a 17pc discount and 5pc premium to the national indicators in the US and UK, respectively – neither of which are bounds unheard of," he said.
What could derail the global sheep meat market?
Mr Ryan said while sheep meat is largely a niche component in diets across the world, its popularity is growing and global consumption is forecast to increase 2pc annually in coming years.
"However, as highlighted below, the FAO sheep meat price index has begun to surge above other meat proteins, particularly pork and poultry, and there is a risk consumers will begin to push back on price.
"Currency fluctuations will also play a role in Australia remaining competitive, and recent weeks have highlighted the current volatility in global markets – namely, the unfolding Turkish lira currency crisis and the overflow it has had on other emerging market exchange rates," he said. Click here to see a comparison of global pork, poultry, beef and sheep prices.
"However, Australian exports have so far benefitted from currency swings as capital has shifted to the safety of the US – the A$ is currently trading at US73 cents, down US1.1 cent from where it opened in August."
Demand from China has largely underpinned price growth over the last four years, which could be partly reversed if it were to pull back, Mr Ryan said.
"This withdrawal could take a couple of forms.
Firstly, as outlined last week, the China sheep industry is cyclical in nature – with opportunistic small-scale producers entering and exiting depending on the market," he said.
"Given 95pc of consumption is domestically produced, small shifts in local supplies can lead to major swings in import demand.
However, pre-empting the cycle is difficult due to a broad range of interconnecting factors – from Chinese government policy on food security and rural development, to ongoing drought and resource constraints in Inner Mongolia."
China sheep meat demand could be hit by the trade war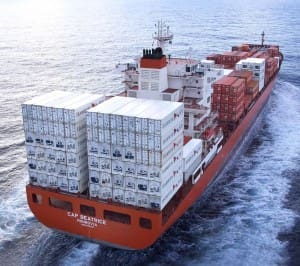 Secondly, Mr Ryan said sheep meat demand in China could fall victim to the on-going trade war with the US, a devaluation of the yuan and slowdown in economic growth.
"The tit-for-tat continues, with China imposing a fresh round of tariffs from 23 August on $60 billion of US goods, which Trump may feel obliged to respond to.
"While the sheep meat trade is unlikely to be directly impacted by new tariffs – China did slap 25pc tariffs on some US sheep meat products, but they reflect little traded volume – the sharp decline in the Chinese yuan may eventually make imports less appealing."
Mr Ryan said more broadly, the Chinese economy has shown signs of stuttering.
"During the last six months, the Shanghai stock exchange has fallen 17pc and is now close to 2015 levels.
"This market volatility could overflow into the rest of the economy and hurt demand," he said.
"Given its premium positioning, an economic slowdown would hurt sheep meat demand."
Mr Ryan said for now, demand from China has not been affected by the market volatility.
"China has been Australia's best performing export market so far this year, with sheep meat shipments up 43pc to record levels (54,600 tonnes) in the first seven months of 2018.
"The wild card in China, unfolding over the last week, is African Swine Fever (ASF) and outbreaks reported across the north and south country," he said.
"The severity and wider coverage of the outbreaks are yet to be established, but ASF could lead to significant culling of hogs and place a huge dent in supply of the world's largest producer and consumer of pork.
"That could lead to an increased demand for imported pork and other meats, including Australian mutton and lamb, to cover the shortfall."
What can Australia sheep meat producers expect this season
Mr Ryan said Australian sheep meat supply will hinge on the unfolding poor season, and the timing and quality of the new season lamb crop will largely dictate prices throughout the rest of 2018.
"However, the current Australian lamb market is not too far out of step with major sheep meat competitor and consumer countries.
"This largely reflects the limited pool of, particularly high quality, sheep meat globally and growing demand in key markets," he said.
"There are risks that could act as brakes but it is likely supply and demand fundamentals will continue to underpin the market over coming years."
Source: MLA.