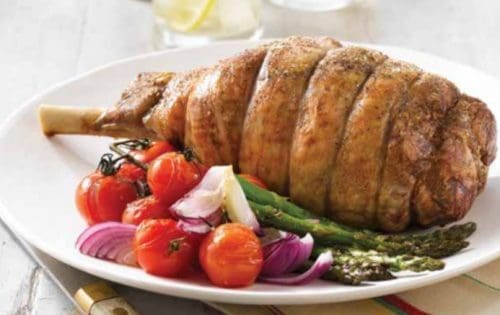 DOMESTIC lamb consumption continues to decline in Australia, but China has dominated export demand, according to the latest red meat State of the Industry report.
The State of the Industry 2020 report said that although in recent years the retail price for lamb has climbed higher, Australia continues to be one of the largest per capita consumers of sheep meat in the world.
However, in 2019, Australian per capita consumption of lamb declined to 6.8kg, down from 7.5kg in 2018. Last year, MLA attributed the drop in lamb consumption to stagnant wage growth and increased living costs driving many consumers to become more price sensitive.
In the 2020 report from Meat & Livestock Australia and the Red Meat Advisory Council, the average lamb retail price indicator for 2019 was estimated at 1676c/kg in 2018-19, up 11pc year-on-year. The lamb producer share of the retail dollar was estimated at 62pc in 2019, in line with 2018 (ABS, MLA calculations).
And although the national trade lamb (18-22kg) saleyard indicator averaged 761c/kg cwt in 2019, 12pc above the previous year and 30pc higher than the five-year average (MLA's NLRS), the average farm cash income of Australian slaughter lamb producers was estimated at $226,000 in 2018-19, a 14pc decline year-on-year in real terms.
And in an indication of the impact of drought, feed costs and other inputs outweighing returns, the report said in 2018-19, average farm business profit was estimated at $63,000, back 33pc from 2017–18 (ABARES). The average rate of return (excluding capital appreciation) of Australian lamb producing farms is forecast to decline from 2.4pc in 2017-18 to 1.8pc in 2018-19 (ABARES).
China is dominant Australian sheep meat buyer
China's dominance as a destination for Australian lamb and mutton contributed to lifting the value of 2019 sheep meat exports to $4.1 billion, up 14pc.
The 2020 report said that China overtook the United States in 2019 to be Australia's largest lamb export destination in volume terms at 71,223 tonnes, followed by the US at 58,519 tonnes and the United Arab Emirates with 20,756 tonnes.
In 2019, Australian lamb exports totalled 281,518 tonnes, up 5pc year-on-year and 14pc above the five-year average.
The report said Australian mutton exports were 183,833 tonnes in 2019, up 2pc year-on-year and 16pc on the five-year average, with volumes to China surging 48pc year-on-year in 2019, to 81,460 tonnes.  Other key export mutton destinations were the US, 17,721 tonnes, and Malaysia, 17,217 tonnes.
The lift in mutton export value and volumes was reflected in the national mutton (18-24kg) saleyard indicator increasing 17pc year-on-year in 2019 to 517c/kg cwt, 36pc above the five-year average (MLA's NLRS).
Quality offering some protection to red meat sector
The report said Australia's standing as a provider of high quality red meat product, domestically and globally, has somewhat sheltered the sector from the worst of the economic fallout from the COVID-19 pandemic.
MLA managing director, Jason Strong, said the report highlights the resilience of Australian red meat producers in the face of both domestic and global challenges.
"Drought intensified across the eastern states with the Bureau of Meteorology officially declaring 2019 as the hottest and driest year on record in Australia.
"Cattle and sheep producers were forced to de-stock, driving the national herd and flock to historical lows," he said.
"The national bushfire crisis further tested the resilience of many producers."
Mr Strong said despite the challenges, Australia was the largest exporter of sheep meat and the second largest beef exporter after Brazil in 2019, accounting for nearly a quarter of total red meat traded
"In 2018-19, domestic and export sales of red meat totalled $28.5 billion. Red meat exports accounted for $17.2 billion and domestic sales contributed $11.3 billion.
"Red meat and livestock exports increased 16pc year-on-year and 43pc higher than 2013-14 levels."
Global meat consumption still rising
He said China's position as a key market for Australian red meat continued to grow, with the outbreak of African Swine Fever driving demand for protein to the market.
Mr Strong said Australia remained one of the world's largest consumers of beef and sheep meat, with per capita consumption sitting well above the global average, while total global consumption of meat has been steadily increasing over the past 20 years.
"In Australia, plant-based protein consumption accounts for 0.3pc of fresh meat volume sales, compared to red meat which makes up over a third of total volume of sales," Mr Strong said.
The number of red meat and livestock businesses in Australia has remained relatively stable over the past five years, experiencing a minor decline in 2018-19 of 3pc to approximately 77,500 businesses.
"Despite this, industry turnover of red meat and livestock recorded a notable increase over the same period, while industry value add and employment levels in the red meat sector remained stable at a time when the industry was suffering one of the worst droughts on record," he said.
Mr Strong said COVID-19 had created heightened uncertainty and volatility in the global marketplace, resulting in a shift in consumer needs and purchasing behaviour throughout 2020.
"An increased number of consumers are seeking products that are deemed trustworthy, healthy and of a high quality.
"While the long-term economic impact of COVID-19 will no doubt be severe, Australia's standing as a provider of high quality red meat product, both domestically and globally, has somewhat sheltered the sector from the worst of the economic fallout."
Read the full report here.