COLAC processor, the Australian Lamb Company, has taken the initiative to host onsite vaccination of its workers as the Victorian Government continues to deflect industry calls to prioritise and support the measure.
An ALC spokesperson said a second onsite vaccination clinic was held at ALC on 25 August to protect the health of the workforce, their families and the community.
The clinic was overseen by Colac Area Health and was expected to administer 190 doses of Pfizer to ALC workers at the Colac meat processing facility.
"By the time workers receive their second dose of Pfizer in October, we expect more than 80 percent of ALC's total workforce will be fully vaccinated.
"ALC had previously conducted on-site vaccination clinics which were conducted earlier this year," the spokesperson said.
"The on-site vaccination clinics are an easier way to get workers vaccinated with ALC staff supporting workers to complete the necessary paperwork and scheduling appointment times.
"It also provides a familiar and supportive setting for vaccine-uncertain workers, especially when they see their co-workers lining up for shots."
The spokesperson said ALC remains pro-vaccination and is strongly encouraging workers to become vaccinated to not only protect themselves, but also their families, friends, workmates and the community.
"But we also respect an individual's freedom of choice in relation to their vaccination status.
"We continue to run the business in accordance with strict COVIDSafe procedures," the spokesperson said.
"These procedures are designed to comply with, and exceed, the minimum requirements that all Victorian abattoirs and meat processors must meet to be a COVIDSafe Victorian workplace."
Australian Meat Industry Council chief executive officer Patrick Hutchinson applauded the local initiative of ALC and Colac Area Health.
"It is a pity it cannot seem to be replicated by the Department of Health and Human Services across our industry in metropolitan Melbourne, notwithstanding that we have a few sites with over 85 percent vaccinated workforce.
"Yet we are still deemed high risk and now have both a 20pc workforce reduction and a mandated 25pc testing regime now applied that will no doubt further reduce our workforce on site daily as we need to test 25pc of the remaining 80pc each week," he said.
"All this is occurring without anyone from DHHS speaking with industry on the COVIDSafe plans onsite and vaccination rates on site to assist DHHS, in part, defining a risk setting rather than their continual assumptions on our industry based on data that is over 12 months old."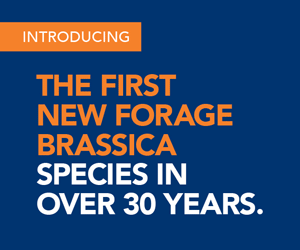 AMIC has been requesting DHHS support for on-site vaccinations for its workforces, but the requests have been deined by the department. Mr Hutchinson said this meant AMIC members might have to go to private contractors "at a huge cost".
Mr Hutchinson said AMIC members required onsite vaccination to ensure workers were vaccinated with minimal fuss to factory lines, as well as ensuring staff were not visiting testing and/or vaccination areas that might be risk sites for COVID-19 infection, which could be brought back to processing facilities, regarded by the government as high-risk workplaces.
"Offsite priority bookings have only just been introduced, whereas we already have 30pc of our sites in metropolitan Melbourne with 80pc or more fully vaccinated.
"Our industry got there on its own, so to speed it up we welcome the office priority bookings, but as a high-risk category on site is preferred and simpler," he said.
When asked why the Victorian Government classified meat processors in the priority Category 1B for vaccination, but were being denied DHHS help for onsite testing and vaccinations, a department spokesperson said people working in the local meat processing industry and associated cold-chain transport workers can access priority bookings for the Pfizer vaccine at state-run vaccination centres across Victoria.
A DHHS spokesperson said the Victorian Government is continuing to consult constructively with the industry to develop the best public health-centred approach that protects both the industry, and all Victorians, during this pandemic.
"People working in the local meat processing industry and associated cold-chain transport workers can access priority bookings for the Pfizer vaccine at state-run vaccination centres across Victoria.
"Workers can access Pfizer vaccines regardless of age," the spokesperson said.
"Workplaces can also access group vaccination bookings to ensure as many staff are supported to become vaccinated."