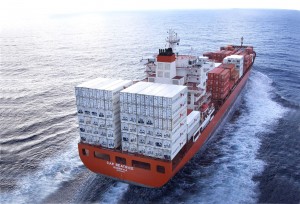 Australian lamb exports to Japan increased by 32 percent in 2014, with a big increase in frozen shipments, Meat and Livestock Australia reported today.
MLA said Japan imported 10,127 tonnes of lamb and is a relatively small, but steady market for Australian lamb in volume terms, with well-established end users, particularly Genghis Khan sheepmeat barbeque restaurants.
Chilled shipments lifted 10pc to 5744 tonnes, while frozen volumes for the year surged 76pc to 4383 tonnes, MLA said.
"The overall increase is reflective of a combination of factors, including higher Australian supplies, the improving Japanese economy and the recovery of the tourism sector in Hokkaido – a major sheepmeat consumption region in Japan."
MLA said lamb shoulders (5915 tonnes) made up the largest proportion of shipments to Japan in 2014, following a 59pc year-on-year increase in volume, while manufacturing shoulder meat totalled 2407 tonnes.
Mutton shipments also increased
"Australian mutton exports to Japan were 35pc higher year-on-year, at 5116 tonnes – primarily underpinned by frozen volumes lifting 36pc in 2014, to 5019 tonnes.
"Japan took a fairly even split between backstrap (1433 tonnes), leg (1648 tonnes) and manufacturing (1630 tonnes) during the year," MLA said.