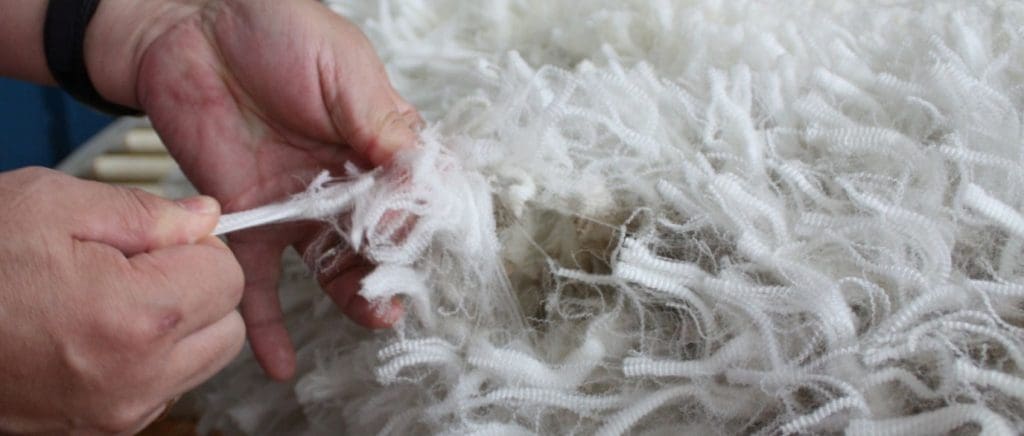 RECENT wool price rises are encouraging more Australian growers to send clips to auction, despite volatility continuing last week, as the benchmark price indicator lifting 50 cents.
AWEX senior market analyst Lionel Plunkett said the Australian wool market had another volatile week, again experiencing significant upward and downward movements within the series.
"On the opening day, strong widespread competition helped to push prices higher, across all Merino types and descriptions.
"The individual Micron Price Guides (MPGs) across the country added between 89 and 133 cents for the day," he said.
"On the back of these solid increases, the AWEX Eastern Market Indicator rose by 85 cents, equating to a 7.5 percent rise.
"The increased price levels reached on the first day, could not be maintained through the second," he said.
Mr Plunkett said buyer sentiment noticeably softened and as a result prices dropped.
"By the end of the second day the MPGs in all three centres had lost between 30 and 79 cents.
"The EMI fell by 35 cents for the day," he said.
Mr Plunkett said despite the second day losses, the Merino fleece market still recorded overall solid rises for the week, as reflected in the EMI adding 50 cents for the series and closing the week at 1188c/kg clean.
"The current volatility in the market is highlighted by the movement in the EMI over the previous 10 selling days.
"Over this period the EMI has moved a total of 466 cents, an average movement of nearly 47 cents per auction day," he said.
Mr Plunkett said the Merino skirtings followed a very similar path to the fleece.
"Large price increases of between 80 and 140 cents on the first selling day were followed by losses of between 10 and 50 cents on the second.
"The oddments were the only sector to record overall losses for the series, the three merino carding indicators dropped by an average of 19 cents," he said.
Brokers passed in 9.1pc of last week's catalogue, but Mr Plunkett said the overall price rises for the series have encouraged more sellers to the market, resulting in an increase in next week's national offering. Currently, there are 42,258 bales available to the trade in Sydney, Melbourne and Fremantle. This is more than 300 bales than was rostered late last week and more than 9000 bales than last week's 33,248-bale offering.
Source – AWEX.