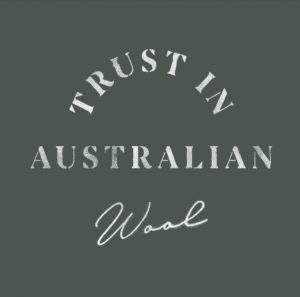 AUSTRALIAN wool grower bodies are planning international campaigns for their fibre highlighting its high quality and sustainability, industry animal welfare practices and health, disease and biosecurity systems.
Peak grower body WoolProducers Australia will launch its virtual 'Trust in Australian Wool' initiative on 18 March and the Australian Wool Growers Association has said it is planning either a billboard or magazine campaign in the United States.
Few details have been released about the WPA campaign although Sheep Central believes it will not be a wool marketing campaign, but will promote awareness of industry practices, programs and systems, following on from WPA president Ed Storey's 'Trust In Australia Wool' presentation to the Wool Connect conference last year.
A Twitter post by WPA chief executive officer Jo Hall on 15 February said: "The Australian wool industry has evolved to produce the best quality wool in the world.
"Now is the time to tell our customers about why they can have Trust in Australian Wool. Watch this space for more info in the coming weeks #welovewool."
Ms Hall said the campaign would be about demonstrating Australian growers' commitment to the care of their animal and sustainability of their land, but declined to give further details until the campaign is launched.
Flystrike delivers bad welfare outcomes – Storey
During his Wool Connect presentation last year, Mr Storey outlined the industry and government frameworks and programs that existed to ensure the welfare of Australia's sheep "which in turn results in us producing the highest quality wool in the world."
"I hope this presentation will continue to build trust in Australian wool."
He said animal welfare is the highest priority of Australian wool growers "and is the core of everything we do, well cared for animals are productive animals."
Mr Storey said regulations underpin basic animal welfare in every state and the states, industry and the Federal Government had collaborated to set nationally consistent standards and guidelines based on current scientific knowledge, recommended industry practice and community expectations "and to continually improve animal welfare arrangements across Australia.
The WPA president also admitted that the Australian industry had not effectively communicated to supply chain partners on the issue of mulesing.
"WoolProducers acknowledges that the time for debate on mulesing has possibly passed, as our customers do not want to be associated with this practice.
"However, unfortunately the debate regarding mulesing has become a binary one, whereby mulesing is considered bad welfare and non-mulesing is considered good," he said.
"It's not that simple, it must be acknowledged that it is the flystrike that delivers the bad animal welfare outcomes, therefore any process done to prevent this, using appropriate pain relief for certain procedures, must be considered as being in the best interests of susceptible high-risk animals."
AWGA plans New York wool promotion campaign
Australian Wool Growers Association director Chick Olsson said AWGA is planning either a billboard in New York or magazine advertising as part of a campaign promoting Australian wool's sustainability benefits over synthetic fibres. The campaign would ask consumers 'what do you want to wear: plastic or natural fibres?" he said.
Mr Olsson said AWGA has wanted a business-to-consumer campaign on wool for the past 20 years, rather than the current campaigns focussing on fashion runways, designers and competitions.
"People don't buy that, you need knitwear and cheap jumpers, curtains and carpets … everyday things.
"We want to talk to consumers about how good our product is," he said.
"We are tired of waiting for Australian Wool Innovation to connect with consumers."
Mr Olsson said Australia's Merino wool quality could not get any better, but growers were not being adequately paid for it.
Despite his role as a director of the company that produces the mulesing pain relief product Tri-Solfen, Mr Olsson believes "reasonable" people were comfortable with Australian wool growers using pain relief with sheep surgical procedures. He said data indicating that premiums of up to an average of 25c/kg have been paid for fine (16 micron) Merino wool from sheep mulesed with pain relief showed this practice had been accepted by the market.
Mr Olsson believed this was supported by the 2019 German petition — signed by more than 200,000 people — that supported mandatory pain relief for mulesing. The petition also sought government intervention to phase out mulesing in Australia. Mr Olsson said Bayer figures indicated that more than 80 percent of producers mulesing sheep used pain relief, but only 30-40pc of that is declared.
"AWI has been very remiss in the last 10 years in not being loud and proud about what we are doing.
"It's time for some strong affirmative action on behalf of all wool growers doing the right thing."
Mr Olsson suggest that it could be said that linking animal welfare and premium prices with not mulesing has "backfired".
"We hear all these things from overseas and how outraged they are that we are mulesing sheep and non-mulesed is the way to go, and you would think now that buyers would be paying double for non-mulesed wool…
"The amount of fuss and industry division that has happened over the last 10 years, you would think the world is about to end, but it's not," he said.
"There is supposed to be this massive premium for it … where is the actual evidence?"
Mr Olsson believed the wool quality aspect in mulesed vs non-mulesed wool premium statistics has been understated. He believed statements from brands that they would cease using wool from mulesed sheep after 2025 were "greenwashing."
"They are trying to put themselves in a good position so they avoid any problems."
AWI reports success from recent campaigns
In a recent The Yarn, AWI's general manager, marketing Laura Armstrong said WoolMark's Strava marketing campaign focused on building a sportswear strategy and promoting Merino wool as an optimal performance fibre, leveraging what was happening as a result of COVID and people avoiding public transport around the world.
The campaign's "move more in Merino challenge" aimed to get 80, 000 athletes around the world to sign up to a challenge to commute in Merino.
"We actually got 220, 000 athletes subscribe to the challenge which obviously beat all out expectations.
"In the short term in terms of demand for wool we had 18, 000 of those athletes come straight to Woolmark.com and register for discounts to buy merino clothing instantly," she said.
"So in the long-term, we've got 220,000 performance athletes now educated on the benefits of working out and commuting in Merino and in the short-term, you've got 18,000 athletes who've got Merino wool discounts in their emails to spend and buy more wool."
"And because it was so successful we are going to roll out a new challenge for spring and it will involve hiking and seeing the outdoors now that the snow has melted in the U.S."
She said Woolmark's Prada Luna Rossa sponsorship led by Italian office led to the development of more 'shoppable' merchandise and exposure of the Woolmark logo on team uniforms and on the sails.
In China, Woolmark aligned its efforts with the Chinese shopping festival calendar, creating a shopping festival on TMall — one of the biggest consumer platforms in the country — that launched mid-September and generated 300 million page views. This was followed by involvement in the double eleven festival — the biggest shopping festival of the year.
Ms Armstrong said Woolmark's partners reported 56pc year-on-year increase in wool sell-through via TV livestreaming.
She said for the upcoming autumn and winter season in Europe, Woolmark would be amplifying wool's green credentials.
"Wool is the ultimate circular fibre both from a biological perspective because it's of course renewable and biodegrade at the end but the fact that wool does last longer and be easily repaired."