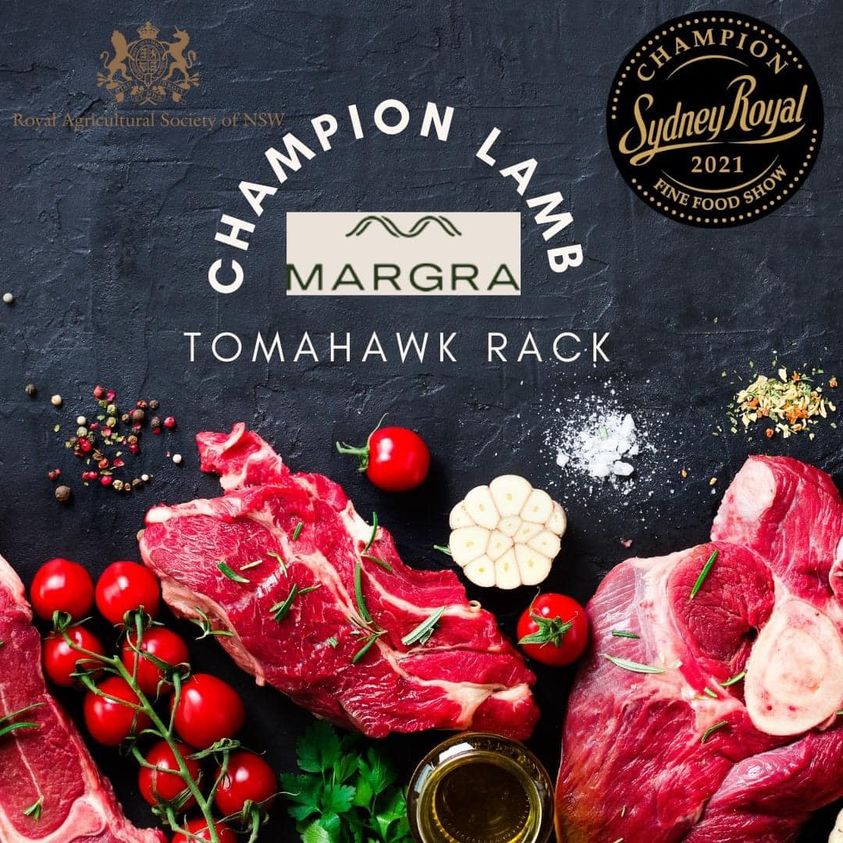 THE Australian White sheep breed has received a major accolade for its eating quality, winning the champion lamb award at the 2021 Sydney Royal Fine Food show.
The champion lamb product at the show was Margra Lamb's Tomahawk Rack product.
Margra Lamb is owned by Martin and Graham Gilmore, who are the principals of the famous Tattykeel hair meat sheep stud at Oberon, New South Wales, the birthplace of the Australian White breed.
Rather than name the meat brand after the breed, the Gilmore brothers decided to use an amalgam of their names in an attempt to showcase their vision.
A proud Graham Gilmore said Sydney was the first competition they had entered under the Margra brand and the first champion prize for the breed.
"We have entered Australian White lamb into the Sydney competition before, where it has performed well," he said.
"We also did quite well at Lambition in Adelaide years ago, but we haven't entered anything into competitions since then."
Challenges branding lamb
Mr Gilmore said the company stopped entering lamb into the major competions because they needed to create a brand, which was hard to do.
"It's really hard to find an abattoir that will do service kills for brands," he said.
"We kill at Gundagai Meat Processors and Margra is the only brand they do and I guess that's because they believe in our product."
2021 has been a big year for the Australian White breed and Tattykeel stud, which broken price records at sales on-farm and online.
Mr Gilmore has been targeting the high-end restaurant trade in Sydney with the Margra lamb, marketing it as a finely marbled grass-fed meat.
"We have been reasonably successful with the restaurants, a lot of them have kept buying it and the no-one has stopped," he said.
"Our goal is to create a breed that rivals Wagyu and demands a premium over other lamb. We still have some restaurants looking for cheaper lamb."
Marga edged out Tasmanian Quality Meats to win the lamb section of the Sydney competition.
Southern Queensland-based Stockyard Beef was crowned champion of the beef section and overall branded meat champion.