AUSTRALIA'S top machine and blade shearers reigned supreme over New Zealand's best in trans-Tasman tests at Jamestown in South Australia at the weekend.
On the second day of the AWI National Shearing and Wool Handling Championships, Australia's machine shearing team of Australian and New South Wales open champion Daniel McIntyre, South Australian champion Nathan Meaney and Victorian Sam Mackrill managed a resounding 18.13 victory.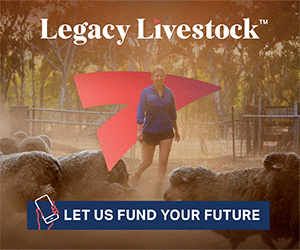 Despite a gear breakdown interrupting McIntyre's rhythm, he recovered and with Meaney finished with better combined time and quality points than New Zealand's Nathan Stratford, Angus Moore and Leon Samuels. When the long gut on McIntyre's machine malfunctioned during the test, his clock was stopped and started again when repairs were made.
Despite being last off, Stratford had the second best quality points, behind only McIntyre, the only shearer with a sub-20 penalties score.
An ascendant Meaney dominated the trans-Tasman final, finishing fastest over six Merinos and six crossbreds in 15 minutes 49 seconds, 1:16 seconds ahead of Mackrill, with Moore next to finish in 17:17 seconds.
Shearing Sports New Zealand media officer Doug Laing said Australia has won 16 machine shearing tests and New Zealand 5 in the 13 years since New Zealand's last win in Australia. Of the 70 tests since the series was founded in 1974, Australia has won 38 and New Zealand 32.
Blade shearers get first trans-Tasman win since 2010
In the blade shearing test, South Australian blades shearer Johnathon Dalla and his New South Wales team mate Andrew Murray scored Australia's first trans-Tasman blades test win since the hand-shearing craft was introduced to the series in 2010.
Dalla, who has shorn in all but the first of the 15 tests, was well ahead of New Zealand shearers Tony Dobbs and Allen Gemmell, shearing the three sheep in the fastest time of 14 minutes 5 seconds and dropping just four penalty strokes on the board to record the best total of 64.58 points, 14.82 points better than Dobbs, the better of the two Kiwis.
The Australian pair finished with 152.6 penalty points, versus New Zealand's 160.68 points – a winning margin of 8.08pts. The victory followed New Zealand's win by more than 11 points when the sides last met in New Zealand at Waimate a fortnight ago.
Kiwis win the wool handling test
In the wool handling test, the New Zealand pair of Cushla Abraham and new team member Tia Potae saved the night for the Shearing Sports New Zealand team by beating Australia in what was the first leg of the 2023-2024 trans-Tasman shearing and wool handling series.
The NZ pair showed superior organisation and fleece handling skills, with a quicker more seamless changeover from Merino to crossbred fleeces than the Australian pair of Mark Purcell and Jayne Griffin, gaining fewer board, fleece and time points.
Abraham and Potae's 51.35 penalty points were 6.75 points clear of Purcell and Griffin with 58.1 points. New Zealand has won 36 of the 47 tests since wool handling became a part of the series in 1998.
NZ team manager Mark Barrowcliffe told Doug Laing that Abraham and Potae worked-out the judging system "very well" and did an "outstanding job."
He said the shearers gave it 100 per cent but were "out-shorn by some Aussie shearers who were really at the top of their game.
"Our shearers notably improved with each shear but needed more time in saddle," he said.
It was a particularly special day for Potae as she completed a unique Merino wool double by adding the Jamestown open wool handling title to the New Zealand Merino Shears Open title she won in Alexandra, Central Otago, three weeks ago.
Abraham, from Masterton, and Potae, from Coromandel settlement Harataunga, but based mainly over the years in Milton, South Otago, helped secure what was the third consecutive away-team trans-Tasman wool handling win for New Zealand.
Abraham and Napier wool handler Angela Stevens won at their debut test in Bendigo, Victoria, last November, but were then beaten by Australians Racheal Hutchison and Mark Purcell at Masterton in March this year.
Australian team manager David Lawrence said the Australian machine and blade shearers set the pace and the quality in the tests. He said Australia's first blade trans-Tasman win was "a tremendous win." He said the Jamestown showgrounds set up went well.
The next wool handling and machine shearing tests will be at the Golden Shears in Masterton in March.
Results of the trans-Tasman shearing and wool handling test matches at the Australian national shearing and wool handling championships at Jamestown, South Australia, on Saturday, October 21, 2023:
Machine shearing (12 sheep): Australia (Nathan Meaney 15min 49sec, 71.53sec; Daniel McIntyre 17min 59sec, 73.78pts; Sam Mackrill 17min 5sec, 81.83pts) 227.15pts, beat New Zealand (Nathan Stratford 18min 45sec, 78.92pts; Leon Samuels 17min 47sec, 82.85pts; Angus Moore 17min 27sec, 83.52pts) 245.28pts.
Blade shearing (3 sheep): Australia (Johnathon Dalla 14min 5sec, 64.68pts; Andrew Murray 16min 47sec, 88.02pts) 152.6pts, beat New Zealand (Tony Dobbs 14min 28sec, 79.4pts; Allen Gemmell 14min 19sec, 81.28pts) 160.68pts.
Woolhandling: New Zealand (Cushla Abraham, Tia Potae) 51.35pts beat Australia (Mark Purcell, Jayne Griffin) 58.1pts.