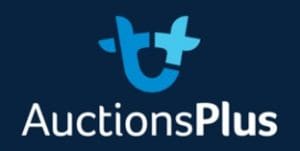 ONLINE wool buying eased as prices dipped in eastern states physical auctions last week.
AuctionsPlus market operations officer Ed Murphy said auction prices moved downward in Melbourne and Sydney last week, but all types were dearer in Fremantle after strong competition on Thursday.
"The reluctant buyers have been attributed to the limited amount of low vegetable matter content and high tensile strength wool on offer.
"This seems to be a trend given the current seasonal conditions across most of Australia," he said.
"These seasonal conditions affected Merino fleece wools the most with prices dropping 25 to 35 cents in Sydney and softer prices in Melbourne also.
"Crossbred wool ended its strong run, dropping 10 to 15 cents in Melbourne at the close of sale," Mr Murphy said.
The AWEX Eastern Market Indicator closed the week off selling 10 cents lower at 1836c/kg clean with a national passed-in rate of 5.1 percent.
"This ease in buying was reflected online with 90 bales sold of varying types," he said.
AuctionsPlus' top greasy price for the week was 1593c/kg, or 2113c/kg clean, for a four-bale line of 19.2 micron AAAM. The line yielded 75.2 percent, with an average staple length of 98mm, a tensile strength of 51 Newtons/kilotex and 0.5pc vegetable matter context.
A five-bale line of 18.8 micron AAAM made 1570c/kg greasy, or 2122c/kg clean. It yielded 74pc, was 91mm long, with a tensile strength of 30N/kt and 0.3pc vm.
A 10-bale line of 20.4 micron AAAM, with yield og 60.8pc, staple length of 73mm, tensile strength of 47N/kt and 0.6pc vm sold for 1210c/kg greasy, or 1990c/kg clean.
The top price for crossbred fleece online last week was 240c/kg greasy, or 364c/kg clean, for an 11-bale line of 32.2 micron AAAMX with a yield of 65.9pc and 1.3pc vm.
"With another fall in offerings next week to 38,000 bales it is expected that there will be good competition seen but the trend of mixed quality will again bring differing results across all types," Mr Murphy said.
Source: AuctionsPlus.