AUSTRALIA'S online wool selling platforms – AuctionsPlus Wool and WoolQ Market — have held live sales this week, providing options to the physical open cry system that continues to operate under COVID-19 social distancing and lot restrictions.
An Australian Wool Innovation spokesman said the research, development and marketing body has successfully conducted its first WoolQ Market limited transactional trial online auction today.
The trial comprised three wool brokers offering wool to seven buyers for export, with 13 lots from 54 lots offered selling over the 40-minute sale.
The AWI spokesman said at the conclusion of the session, most participants were satisfied with the way the platform operated and have indicated they will participate in future WoolQ Market auctions.
The trial provided valuable feedback and the WoolQ team will now work to enhance and improve before the next sale. WoolQ management plan to conduct regular weekly auctions on Thursdays, beginning Thursday 30 April.

The spokesman said AWI has been developing the universal industry online platform, WoolQ, to deliver a number of tools designed to assist growers and their industry partners in making more informed decisions regarding the selling of their wool. WoolQ is the result of four years of industry review commencing with the Wool Selling Systems Review (WSSR) in October 2014, it said.
The WoolQ platform was delivered to industry in 2019 and includes an online selling option, WoolQ Market, that provides a modern alternative to the existing selling options, AWI said.
The AWI spokesman said the Australian wool industry has been trialling a number of different selling options in recent weeks.
"A number of these options have been available for some time; however, open-cry trading has remained the dominant method of sale.
"The social distancing restrictions brought about by the Covid-19 crisis, has meant that alternative selling methods have been offered up as viable alternatives to open cry trading."
AuctionsPlus Wool sells 44 lots online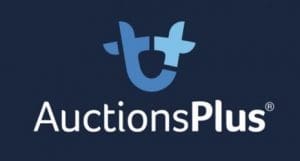 AuctionsPlus Wool project manager Tom Rookyard said on 16 April, the platform sold 44 lots from the 237 bales offered, with samples displayed by wool brokers Elders, Nutrien, Australian Wool Network and Jemalong Wool.
"Online the sales saw an overall 61 percent clearance, with 10 buying companies bidding throughout the sale.
"In addition to this there was 30 other parties, including buyers, brokers and growers watching the sale," he said.
He said about half of the passed-in lots have been sold after the sale.
The top prices included:
–          15.9 micron fleece wool selling for 1206c/kg greasy, branded Ashmore and offered by Elders Wool
–          17.3 micron Merino pieces selling for 996c/kg greasy, branded Jemalong and offered by Jemalong Wool
–          17.9 micron Merino crutchings selling for 806c/kg greasy, branded Jemalong, offered by Jemalong Wool
–          18.9 micron Merino bellies selling for 555c/kg greasy, branded D/KI and offered by Nutrien Wool.
Buyers participating in the sales included Endeavour Wool, Kathaytex Group, Michell Wool, Pelican Wool, PJ Morris Wool, Sentdale Wool, Techwool Trading, Tianyu Wool, United Wool Company and Watswool.
AuctionsPlus Wool will conduct its second online wool auction at 10am on Thursday 23 April.