ONLINE selling platform AuctionsPlus's push to gain more of the Western Australian sheep sales market took a step forward today with the first forward lamb sale for that state's producers.
Of the 9260 lambs offered in 16 lots, 84 percent sold and there are negotiations continuing on those final two lots.
AuctionsPlus has had limited uptake by WA sheep producers and while there have been forward lamb sales in the eastern states, this was a first for WA.
There were 20 online bidders during today's sale, with seven other people watching on.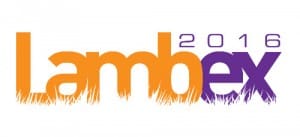 The top price was $108.44 for 39kg Merino wether lambs, April/May drop, which will be delivered in September/October.
AuctionsPlus WA regional sales manager Michael Corcoran said the sale had gone "as well as we could have hoped."
"This fixture was pushed by some agents who saw the potential for a forward lamb sale," Mr Corcoran said.
"We think now that WA producers might have an appetite for it (online sales) and it was a good time to drive it."
Such is the success of today's sale that there are plans to have another restocker lamb sale in a month's time.
Mr Corcorcan said WA sheep producers tended not to use AuctionsPlus much, with sheep listings rising in spring but not to any great levels.
"This was the most significant sheep sale that we have had here," he said.
Clayton South from Wagin, WA, sold about 3500 lambs or most of his entire drop of Dohnes through the sale.
He said he had expected slightly more for the lambs but still sold them, to a top price of $106.55 for a run of 480 wether sucker Dohne lambs which are now contracted to be delivered at about 15kg carcase weight in October.
"Online selling is the future," Mr South said. "We put technology everywhere else so why not with our sheep sales?"
He said the lambs he had sold were not even marked yet, but he liked the idea of having the lambs sold without them even leaving the property.
"We are committed to hitting the specs for those lambs in that time period, but we did not contract every lamb so we have some wriggle room there (in case some do not come up to weight)," he said.
"There are a lot of sheep that head east (to the Eastern States) so it makes sense to try to capture some of that market."
Most of the sheep in today's sale went to WA buyers, though four lots were sold to South Australian producers.