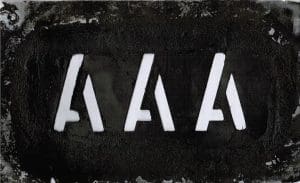 AUCTIONSPLUS reported parallel drops in online wool demand last week as the physical auction market's benchmark AWEX Eastern Market Indicator dropped to its lowest point since 2015.
AuctionsPlus Wool project manager Tom Rookyard said Elders Wool and AWH offered 117 bales from Western Australia in online sales last week.
"All the usual buyers were in attendance along with several growers watching the sale.
"Short carding's lines took the lion's share of interest this week as clearly the fleece wool offering at physical auctions covered all demand," he said.
Mr Rookyard said online short 30mm 17.7µ micron merino lambs fleece with the low 0.6% vm sold to 730c greasy, while 30mm 17.6µ micron merino lambs pieces sold for 645c greasy.
He said the almost 3 percent drop in the AWEX EMI highlighted the lack of demand surrounding the market, and the AuctionsPlus online offer board was not immune to this, with only nine bales selling in the seven days up to Thursday last week.
"The top priced lot online was a line of 14.9µ micron Merino pieces, which were offered by Nutrien Melbourne, branded NIAMI/M and sold for 805c greasy," he said.
"Looking forward, there is three more weeks of physical auctions before the annual July recess.
"Over the coming weeks the two major factors on the market will be the need for overseas mills to stock up before the break vs low demand," Mr Rookyard said.
"There is an estimated 30,000 bales each week across all selling centres, and this increased volume will really test the market."