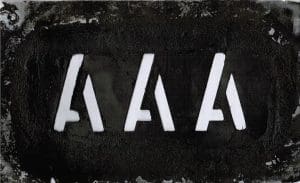 AUCTIONSPLUS' online wool sale clearance rate last week appeared unaffected by the drop in physical auction prices.
AuctionsPlus Wool project manager Tom Rookyard said Elders Wool offered 71 bales in eight lots lines from Western Australia online last week, and Nutrien offered 42 bales in nine lots from Southern Australia.
"The weaker auction results didn't seem to have much impact on clearances online this week, with 74 percent of the offering selling.
"The usual buyers logged in to participate along with 12 growers who viewed the sale," he said.
A line of 21 micron Merino fleece wool with a low vegetable matter content of 0.8 percent topped the online sale, selling for 885c/kg greasy. This lot was branded Jacorah and was offered by Nutrien Ag Solutions.
Online offer board sales quieter
However, Mr Rookyard said i8t was a quieter week on the AuctionsPlus wool offer board, with only 82 bales selling up to Thursday last week. He said 71pc of the wool sold was crossbred fleece, reflecting the trend in the week's live auctions.
Mr Rookyard said 17 micron Merino fleece wool sold to 530c/kg greasy or 1060c/kg clean, and 18 micron fleece made to 555c/kg greasy or 1034c/kg clean. The 21 micron fleece offered made to 583c/kg greasy, or 1039c/kg clean, and the 23 micron fleece sold up to 695c/kg greasy or 1042c/kg clean.
"With the Dow Jones plummeting, amid fears of a second wave of coronavirus in the United States, it is likely that global markets and trade will remain in turmoil," Mr Rookyard said.
"With a relatively low offering of 16,800 bales next week, supply may be low enough to keep the EMI stable."
The AWEX EMI fell by 14 cents last week to finish at A1171c/kg clean. In US$ terms, this equated to US12-cent drop to US813c/kg.
Mr Rookyard said initially, the EMI was up 2 cents after the Wednesday auctions, with Thursdays drop reflecting wider market sentiment. All major exchanges dropped sharply on Thursday, which may have hampered buyer confidence, he said. The pass-in rate remained steady, with 12.6pc of the 11,742 bales offered not selling.
"Reports from the auction said that buyers continued to seek out MF4 lots, which allowed them to remain steady on last week's prices.
"Crossbred lots also performed strongly, which cushioned the drop in the EMI," he said.