Online wool marketing platform AuctionsPlus will hold a July recess wool auction again this year, scheduled for Thursday, July 31.
Last year's recess sale, held for the first time, offered more than 6000 bales to 20 active wool buyers, with positive results for woolgrowers.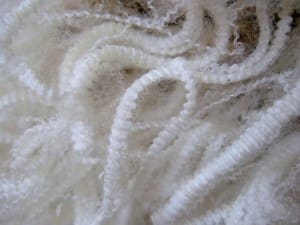 Tony Benson, market operations manager at AuctionsPlus and Wooltrade, said after last year's success, the platform was keen to offer the service to the market again.
"The recess sale is a great opportunity to market wool when there are no other sales," he said.
"There is only one rostered physical auction week in July, and it makes sense to give wool growers another opportunity to sell their wool."
AuctionsPlus, now in its 27th year of operations, started selling wool in August 2011, and has since run 120 online auctions offering 55,000 bales. The system uses the same technology as the regular weekly livestock auctions that sell around two million sheep each year.
The Wooltrade Offer Board, also managed by Tony Benson, has sold more than 375,000 bales since its inception in 2001 and is a popular choice for growers who want access to a 24/7 marketplace.
He said technology made it faster, cheaper and easier for wool buyers and sellers to trade.
"Now we have an online platform that works for both," he said.
"The July recess sale was requested by brokers and buyers, as it provides a new opportunity to access a typically dormant market period."
Brokers are anticipating a catalogue of 6000 bales or more to be scheduled for sale, and growers can watch their wool selling in real-time by going onto the AuctionsPlus website.
The recess sale will be held on Thursday July 31 from 11am. Normal sales are held every Tuesday. Market operations manager Tony Benson can be contacted on 0428 221 455.