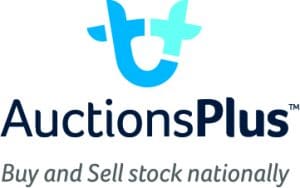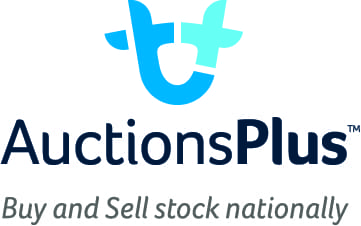 SHEEP and lamb movements back into New South Wales, Queensland and north-west Victoria lifted AuctionsPlus' online clearance rate last week.
AuctionsPlus offered 73,680 sheep and lambs last week, 16,855 fewer than the previous week, but rejuvenated restocker and lamb feedlot competition increased the clearance rate to 98 percent.
The general reduction in supply also led to buyers hurrying to secure available lots, lifting overall average prices by 11c/kg.
AuctionsPlus said the drop in the online offering was mainly driven by a reduction in crossbred lamb numbers, particularly out of New South Wales, where offerings fell by 8171 head.
Central Western NSW buyers remained the largest purchasing region, securing over 6600 head, closely followed by the Riverina, NSW and north-west Victoria with 4964 and 4694 head respectively. Buyers from Central Western QLD were also active in this week's sales, taking advantage of slightly cooler intrastate prices, securing several large lines of Merino breeders and wethers, AuctionsPlus said.
Merino ewe lambs cheaper
Merino ewe lambs were cheaper buying this week in all states except NSW, with national prices down $39. Unjoined Merino ewe prices remained steady and scanned in-lamb ewes rates increased by $19. Merino ewe lambs averaged $101, ranging from $80 to $122. The top price lot was offered by the Tootha Merino Stud at Walgett NSW. The stud's 750 7-8 month-old ewes weighed 35kgs lwt and had a 4cm fleece.
Grown Merino ewes sell to $231
Grown ewes sold from $42 to $231 and averaged $122. This top price was paid for 319 2-3 yearold ewes weighing 60kgs and with a 6.5cm fleece on their backs. The ewes offered by E.D. McDonald & Sons of Wallendbeen, NSW, and have been bred on Royalla bloodlines. They averaged 7.2kgs of 18 micron wool last year. The next top price of $148 was paid for 200 21-22 month-old Triggervale blood ewes weighing 54kgs and with a 5cm fleece. They were offered by P.A. & L.M. Forbes, Brookong, NSW. Buying activity for unjoined Merino ewes was mainly local, with most lots remaining within their home state.
Scanned in-lamb Merino ewes in demand
Scanned in-lamb Merino ewes remained in short supply last week, and were in demand, with 2122 head listed in NSW and South Australia. Prices ranged from $144 to $212 to average $169. The top price was paid for 277 Poll Merino ewes offered by K.F. & J.I. O'Dea of Orroroo, SA. The rising 3 year-old ewes weighed 70 kgs and had a 4cm fleece. They were joined to Suffolk rams and will be heading across the border into Victoria.
Grown Merino wethers prices fall
Merino wether buyers from Victoria and SA were particularly active last week, taking advantage of easing grown wether prices, which were down $35. Merino wether lambs sold from $55 to $126 to average $84, up $7 on last week. This top price was achieved by Cavanagh Farms of Tintinara, SA for 510 5-6 month-old Poll Merino lambs weighing 41kgs lwt. Grown wethers averaged $64 and ranged from $40 to $112. The top price was paid by a Victorian buyer for 482 two year-old wethers weighing 59kgs from Balcarres Pastoral & PC Dixon in the Tasmanian Sheep sale.
First cross ewe lambs sell to $233
First cross ewes accounted for 6812 head in last week's listings, with most coming out of NSW. Ewe lambs sold from $120 to $233 to average $174. The top price was paid a SA buyer in SA for 432 8-9 month-old ewes weighing 78kgs and offered by West Wimmera Beef at Nhill in Victoria.
Demand for first cross hoggets and grown ewes was down this week, with unjoined ewes making $70 to $200 and averaging $144. The top price line of 190 hoggets weighed 54kgs and was offered the Greenwood Past Co at Bookham, NSW. Just two lines of scanned in-lamb first cross ewes were offered last week. The top-priced line offered by B.J. & J.A. Gawne of Grong Grong, NSW made $258.
Source: AuctionsPlus.