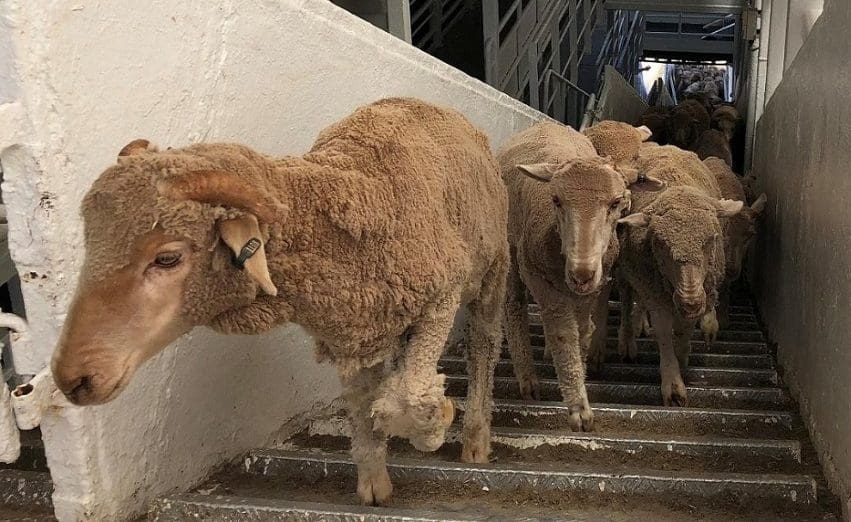 ANIMAL welfare and rights bodies have welcomed Federal Budget funding for the nation's animal welfare strategy and to phase out live sheep exports by sea.
The RSPCA said the decisions represent a long-overdue and much-needed focus on animal welfare at a federal level.
RSPCA Australia chief executive officer Richard Mussell said the RSPCA, as Australia's leading animal welfare authority, was particularly reassured to see $1.2 million in funding for the Australian Animal Welfare Strategy ($5M from FY22-23 to FY26-27 inclusive), as well as $5.6 million over two years to see through plans for the phase-out of live sheep export from Australia ($2.2M in FY22-23; $3.4M in FY23-24).
"Australians have made it clear time and again that animal welfare is important to them, and a thriving agricultural sector depends upon meeting the community's expectations of good animal welfare," he said.
Mr Mussell said the RSPCA was also pleased to see adequate funding directed to continuing progress on arrangements to phase-out live sheep export, and he hope it is an indicator of a sustained and longer-term strategy of investing more in improving animal welfare across the board.
"In 2023, we find ourselves on the cusp of finally moving away from two of Australia's most notorious, abhorrent and outdated farming practices – the live export of sheep and the use of battery cages for layer hens.
"Ending practices like these is what we need to do to raise Australian animal welfare standards, protect Australia's international reputation and ensure animal welfare is included as an important part of sustainable agriculture," Mr Mussell said.
Mr Mussell said the RSPCA was also pleased to see funding allocated to improving Australia's broken system of national Standards and Guidelines.
"Addressing this dysfunctional, inefficient and ineffective process is crucial to ensuring our standards are based on science and evidence, and allowing producers the certainty they need to support planning and investment."
The Australian Alliance for Animals also welcomed the animal welfare strategy and live sheep trade phaseout investments.
Alliance for Animals' policy director Dr Jed Goodfellow said Australia has been without national leadership on animal welfare for over a decade after the former Abbott Government abolished the previous national strategy in 2013.
"Since then, progress on improving animal welfare standards has stagnated with Australia falling behind much of the developed world, receiving a 'D' ranking in the World Animal Protection Index."
He said animal welfare strategy investment signals to all stakeholders that animal welfare is firmly back on the national agenda.
"We hope it will lead to a more cooperative and progressive approach to animal welfare policy and standards development where science and community expectations are placed at the heart of the decision-making process."