WESTERN Australia's Department of Primary Industries and Regional Development has charged Perth-based live export company Emanuel Exports and two directors with alleged cruelty to animals under the State's Animal Welfare Act.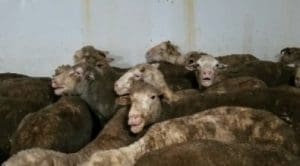 The charges relate to the unnecessary harm caused or likely to be caused to sheep due to heat stress on a voyage from Fremantle to the Middle East in August 2017. A total of 2,400 sheep died throughout the voyage.
The decision follows a comprehensive 18 month investigation by compliance officers within DPIRD.
The matter will be heard in court at a later date.
DPIRD is responsible for the administration of the Animal Welfare Act and the department's General Inspectors exercise powers under that Act.
In a statement to media on Wednesday afternoon Nicholas Daws, Managing Director of Emanuel Exports, said  the company intends to vigorously defend the matter in court, on a date to be determined.
"Emanuel Exports will make no further media comment, pending the outcome of the hearing," the statement said.
The RSPCA also released a statement welcoming the DPIRD's commitment to ensuring the alleged cruelty suffered by thousands of Australian sheep did not go unpunished under the WA Animal Welfare Act.
The RSPCA said it was also awaiting the outcome of a brief of evidence submitted to the Commonwealth Director of Public Prosecutions earlier in the year relating to alleged breaches of Commonwealth live export regulations.