ELDERS Albury stock agent Harry Cozens has won the 2023 ALPA Victorian Young Auctioneers Competition.
Mr Cozens won the title from runner up, Ned Balharrie from Nutrien Ag Solutions at Ballarat, and other finalists at the Victorian Livestock Exchange in Pakenham today.
The Australian Livestock & Property Agents Association said the inaugural Brian Rodwell Encouragement Award was won by Jacob Brennan, AWN Nelson Livestock, Tatura.
The other 2023 ALPA Victorian Young Auctioneers Competition finalists were Ryan Carpenter, Rodwells, Euroa; Joshua Chiavaroli, Elders Rural Services, Korumburra; Campbell Czempinski, Nutrien SGL, Leongatha; James Gadd, Elders Rural Services, Ballarat; Will Holt, McKean McGregor, Bendigo; Lochie McLauchlan, Charles Stewart & Co, Colac, and; James Wilson, Nutrien Ag Solutions, Bendigo.
ALPA said all competitors were deserving of their time in the spotlight and represented their employers, families and themselves admirably. Each auctioneer showed great flair, personality and determination in selling three lots of cattle to a strong professional buyers' ring, in front of a worldwide audience and special attendees, ALPA said. They were judged by three well known industry experts with widespread industry experience and accomplished selling backgrounds.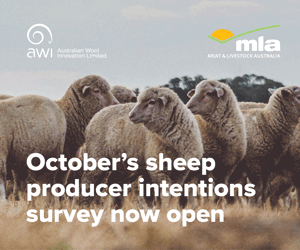 After winning the competition Mr Cozens was presented with the Graham Lanyon Shield, $500 cash, various prizes, and a place in the 2024 ALPA National Young Auctioneers Competition. He and Ned Balharrie will now represent Victoria in the 2024 ALPA National Young Auctioneers Competition.
ALPA chief executive officer Peter Baldwin said from what was observed at the ALPA auctioneers school through their progression up to today, a tight competition was always envisaged.
"The qualities and skills displayed by the auctioneers today is a great reflection of industry.
"These young professionals whose ultimate aim is to be a great all round agent with a strong client base have showcased the hard work they have put in to develop their auctioneering skills and have been boosted by the investment and encouragement provided by their employers across Victoria," he said.
On the night before the competition, ALPA members, industry members and the competitor's friends and family gathered for the annual ALPA Victoria Young Auctioneers Dinner. A highlight of the night was the charity auction where the generosity of the crowd raised $23,500 for Ronald McDonald House Charities.
Source: ALPA.