World-leading livestock identification company Allflex has made an important strategic acquisition, buying Israeli company SCR Engineers Ltd, a manufacturer of cutting-edge livestock-monitoring and intelligent milking solutions.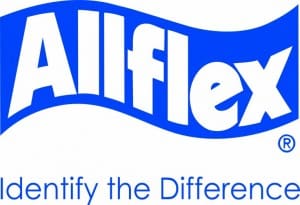 In an announcement last week Allflex says SCR will operate independently, as part of the Allflex Group, helping livestock producers use equipment and predictive analytics to improve productivity.
Allflex company leaders view the acquisition as an important step towards the adoption of effective and proven monitoring systems by livestock producers – both cattle and sheep.
"Through the years, Allflex has grown by developing individual animal identification tools and by acquiring businesses that provide producers with useful solutions," Allflex US president and chief executive officer Brian Bolton said.
"Adding SCR to Allflex is perhaps the most significant step we've taken to prepare for the future demands on producers, as they strive to meet the needs of feeding a growing world population with limited resources and greater demands for accountability," he said.
The agreement brought together two leaders in livestock management with complementary technologies, experience and strengths, the announcement said.
For the past 50 years, Allflex has pioneered individual-animal identification as a herd-management tool. Its focus has been on products that create workable solutions in real-life conditions, starting with visual technologies and growing in more recent times to include electronic, radio-frequency and genomic solutions. Today, Allflex operates in 80 countries, using its connections with livestock communities and its large-scale manufacturing capabilities to introduce new and improved identification tools.
When established in 1976, SCR began innovating electro-mechanical devices for dairies, such as the industry's first automatic milk meter with no moving parts, called Freeflow. During the past ten years, SCR has become a world leader in advanced livestock-monitoring systems, providing useful data gathered by activity and rumination sensors.
The company's sophisticated analysis algorithms convert the data into real-time reports that make it easy to detect heat, monitor health for individual animals and provide useful group and herd/flock performance information.
"SCR brings an extensive network of partners who have experience with the on-farm implementation and support of state-of-the-art monitoring systems," Mr Bolton said.
"While these systems originally were developed for dairy cow monitoring, we believe their potential to efficiently monitor activity and illness indicators for the broader livestock market is extraordinary."
"Our team is looking forward to collaborating with SCR specialists to pioneer new ways this technology can help livestock producers everywhere."
Tom Breunig, US general manager for SCR, said that becoming part of Allflex would help accelerate adoption of livestock-monitoring systems in livestock industries worldwide.
The acquisition is subject to customary regulatory review and approvals, with closing expected in early 2015.
Source: Allflex