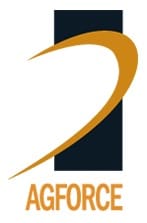 QUEENSLAND'S AgForce has called on its State Government to invest in and improve access to the vaccine for Q fever, a little-known infectious disease that causes significant lifelong health issues for farm workers.
Q fever is spread to farm workers from infected animals, their surroundings, including straw, hay and grass, and contaminated vehicles and machinery.
About one-third of people who develop Q fever end up in hospital with complications such as Hepatitis, pneumonia, meningitis, and inflammation of the heart. Around 20 per cent of people with acute Q fever develop prolonged fatigue, which can be severe enough to prevent them working for the rest of their lives.
Chair of AgForce's Work Health and Safety Policy Committee Jacqui Cannon said National Farm Safety Week was the perfect time to raise awareness about the seriousness of Q fever to the farming and wider Queensland community.
"It's important to highlight this disease affecting the lives of the dedicated farming families and their employees who have kept the supermarket shelves stocked for the rest of the state and the country during the COVID-19 pandemic," Ms Cannon said.
"A vaccine for Q fever does exist. But the cost is so prohibitive, the current testing regime such a drain on these busy people's lives, the numbers of doctor's registered to administer the vaccine so low, that many avoid it.
"Previously, the Federal Government ran a National Q fever Management Program, but that now holds the unenviable reputation of being the only government-funded vaccination program ever defunded in Australia.
"That's why we need the Queensland Government to follow the lead of New South Wales, which has provided funding for Q fever awareness, including online learning for GPs, and research into a new vaccine that doesn't require multiple doctor visits."
Ms Cannon said Q fever wasn't just an issue for those living in regional and rural Queensland, but for visitors from the city who are generally unaware of the risks.
"Q fever doesn't only affect farm animals. Kangaroos, camels, dogs and cats, can also cause infection. All you need to do is inhale the dust from where an infected animal may have been sleeping.
"But because those in the bush are most at risk, it's hard not to see the lack of government intervention on this issue as another example of regional Queenslanders being left behind those in the city.
"That's why we're imploring the State Government to stand with regional Queensland, stand with farming families and their workers, and increase the funding for and awareness of Q fever for the health and safety of all Queenslanders."