THIS week's property review includes this wrap up of recently completed sales, including a property offered by Queensland AgForce president Georgie Somerset.
 Dubbo investor secures northern NSW country for around $12m
 Syndicate pays $14.4m for NSW's Bullarora
 $8.3m for high rainfall southern NSW grazing
 Undisclosed buyer pays $6m+ for Qld's Thargomindah
 Prized Darling River frontage country makes $6m
 NSW Western Division country purchased for carbon and grazing
Dubbo investor secures northern NSW country for around $12m
A Dubbo investor has paid around $12 million bare for northern New South Wales grazing and farming country owned by AgForce president Georgie Somerset.
The 1606ha Northcotte is located at Woolomin, 30km from Tamworth and less than 20km from Nundle, in a scenic location near Chaffey Dam.
The grazing enterprise has an estimated carrying capacity of 9100 dry sheep equivalents, but is currently running 400 Angus cows, as well as trade steers.
Northcotte benefits from an average 779mm of rain and has mostly black and red basalt soils, with 220 hectares of highly productive irrigated Peel River flats growing lucerne and cereal hay.
Northcotte fronts the Peel River and Copes Creek and is watered by three equipped groundwater bores reticulating water to four 100,000 litre tanks and 40 concrete troughs.
Water allocations include 229 megalitres from the Peel River Regulated Water Source.
Georgie Somerset and her family will now focus on their Durong properties in Queensland's South Burnett region. LAWD agent Simon Cudmore handled the sale of Northcotte.
Syndicate pays $14.4m for NSW's Bullarora
A syndicate of neighbours has secured a livestock breeding, finishing and cropping operation in the central-west region of New South Wales for around $14.4 million or $2842/ha bare.
The 5069ha Bullarora is situated 70km north of Coonamble and once formed part of Wingadee Station.
Bullarora is renowned for its year-round production of sheep, wool, lambs and cattle. It has been running 400 sheep on Summer grasses, Winter clovers, medics and herbages.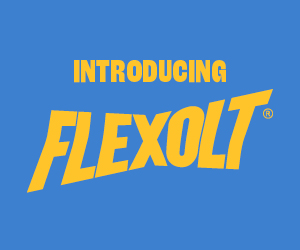 In season, vendors Michael and Libby Kennedy have agisted up to 2000 mixed cattle in addition to their own livestock.
The level open country has never been farmed; however, its grey and black self-mulching soils to red and grey clay loams are ideal for cereal cropping.
Bullarora is watered by 10 dams and capped and uncapped bores that service 12km of bore drains, as well as tanks and troughs.
The property is well fenced with 12 main paddocks and offers the incoming purchaser carbon farming development potential.
Improvements include a four-bedroom home, a machinery shed, a workshop, a four-stand electric shearing shed and sheep and cattle yards. Elders agent Richard Gemmell handled the sale of Bullarora.
$8.3m for high rainfall southern NSW grazing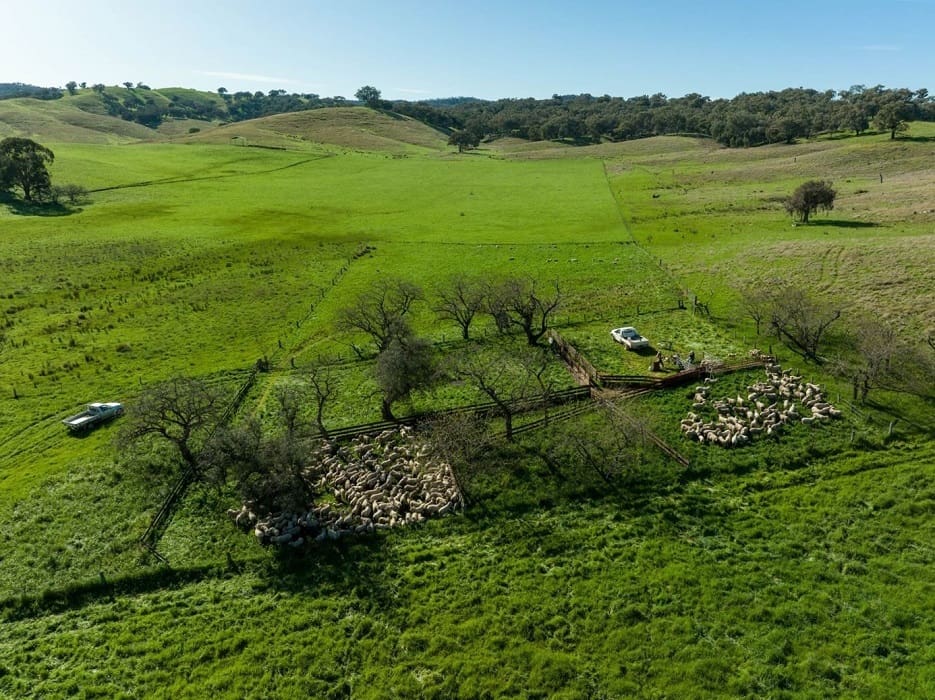 A New South Wales investor has paid $8.3 million ($3538/ha bare) for a productive grazing operation in the state's highly regarded, high rainfall south-west slopes region.
The the 2346ha Green Valley is situated 8km south-east of Tarcutta and 53km from Wagga Wagga, and is rated to run around 10,000 DSE or 500 cows. It is located in a temperate climate and enjoys an average annual rainfall of around 744mm.
The country is described as a good balance of highly fertile creek flats rising to open sheltered valleys and timbered ridges. The property features double frontage to three permanent local creeks, and multiple spring-fed dams.
Part of Green Valley had been owned by members of the McAllister family since the 1930s. Its current owners, brothers Pat and Lachie, are now retiring. Sally Douglas from Nutrien Harcourts handled the sale.
Undisclosed buyer pays $6m+ for Qld's Thargomindah
Thargomindah Station in south-west Queensland has sold at auction for $6.1 million (including 500 cows and progeny) to a Brisbane-based advisor on behalf of a client.
Andrew Adcock from Adcock Partners Property and Livestock was unable to disclose the name of the buyer, but said it was secured by a third party bid on the purchaser's behalf.
The 47,100ha station is adjacent to the Thargomindah township and suitable for running cattle, sheep or goats.
Thargomindah Station is currently being run as a cattle enterprise, but in the past was a sheep and wool operation. The mostly flat to gently undulating open grasslands are timbered with mulga, box and beefwood and are fully exclusion fenced.
There are around 5600 hectares of Bulloo River frontage and flood out, supported by a capped share bore and two wells.
Prized Darling River frontage country makes $6m
Ivanhoe couple Darren and Melita Turner have paid more than $6 million bare for the prized Darling River frontage property Boolkamena Station in New South Wales' far west, ending almost 20 years ownership by the Parker family.
The station's the 27,526 hectares are located 70km north of Menindee and 150km south-east of Broken Hill, and suited to sheep and cattle.
Troy Hartman from Nutrien Harcourts believes the price paid was a district record. The Turners will run Dorpers and cattle on Boolkamena in conjunction with their other properties in Ivanhoe and Victoria.
The station boasts significant Darling River frontage and access, and water is also secured by two bores and distributed by significant pipelines to all paddocks.
Boolkamena features productive and versatile land systems, including flood out areas, open fertile plains, stretches of red sandy rises, box swamps and an open tableland growing a significant body of feed. It is estimated to run 6000 ewes and 200 cows with progeny or 7077 stock units.
NSW Western Division country purchased for carbon and grazing
A well-improved New South Wales Western Division grazing operation has sold after auction to a party interested in grazing and carbon opportunities.
The 35,446ha Avondale, that once formed part of the Dunlop Aggregation, is located 88km north-west of Louth and 188km west of Bourke.
Greg Seiler from Nutrien Harcourts Bourke said the property was passed in at auction, but sold shortly afterwards to an undisclosed buyer for a price in line with market expectations. The sale ends 21 years of ownership by the Ponder family.
The soft country on Avondale is suited to sheep or goat breeding and fattening, with the ability to also run cattle. Avondale is a natural haven for rangeland goats and has a history of mustering large numbers. It comes with a local land services rating of 8775DSE.
In addition to running sheep and goats, the property generates a significant income stream from a human-induced regeneration (HIR) carbon project that has 25 years to run.
Areas of floodout country from the Utah Lake and Kerribree Creek systems are interspersed with soft rolling red sandhills and flats growing a large body of native grasses, herbages and salines in season. The western portion of the property has areas of open mulga grassland, shrubs and bush.
Avondale is well watered by nine bores and 14 of the 18 water enclosures are trapped.
Improvements include a three-bedroom home, a worker's cottage, a machinery shed, a six-stand shearing shed, sheep and cattle yards.
175 years ownership ending in NSW's central-west
A seventh-generation mixed farming and grazing enterprise in New South Wales' central-west is being offered to the market for the first time in 175 years.
The 741ha Corroboree is a versatile year-round sheep, lamb, cattle and cropping operation being sold by Lachie MacSmith and his family.
The historic holding is located near Boree, in the tightly held Cudal district, 30km from Orange.
Corroboree once formed part of the original land claims by explorer, author, barrister, landowner and statesman, William Charles Wentworth (1790-1872), mariner and merchant Captain Thomas Raine (1793-1860) and the Boree Cabonne holdings on The Escort Way.
The introduction of the first Spanish Merino can also be traced back to the property.
Elders agent Richard Gemmell said Corroboree is currently operating intensive sheep production together with improved pastures and crop rotation.
"The property delivers a whole of farm approach of increased carrying capacity, faster turnoff, better pasture retention and best practice land management.
"There is an inherent emphasis on livestock performance and feed efficiency to deliver optimal target weights and market optimisation," he said.
The gently undulating property has deep red chocolate basalts and grey loams, and an average rainfall of 625mm spread evenly throughout the year.
Corroboree is lightly timbered with white box with good stands of shade and shelter. It is well fenced with secure water delivered to every paddock.
Corroboree is rated to run 6410 dry sheep equivalents or 8.651 stock units per hectare.
About 85 percent of the property is arable and currently growing 94ha of barley, 94ha of wheat and 330ha of improved pastures.
Corroboree is watered by two bores, two wells and a 384ML irrigation bore licence.
Fit for purpose infrastructure includes a state-of-the-art automated 800 head sheep feedlot, a four-stand shearing shed, containment for 3800 sheep, weaning yards for 1000 head, cattle yards, numerous sheds and 500t of grain storage.
Expressions of interest for Corroboree close on September 1.