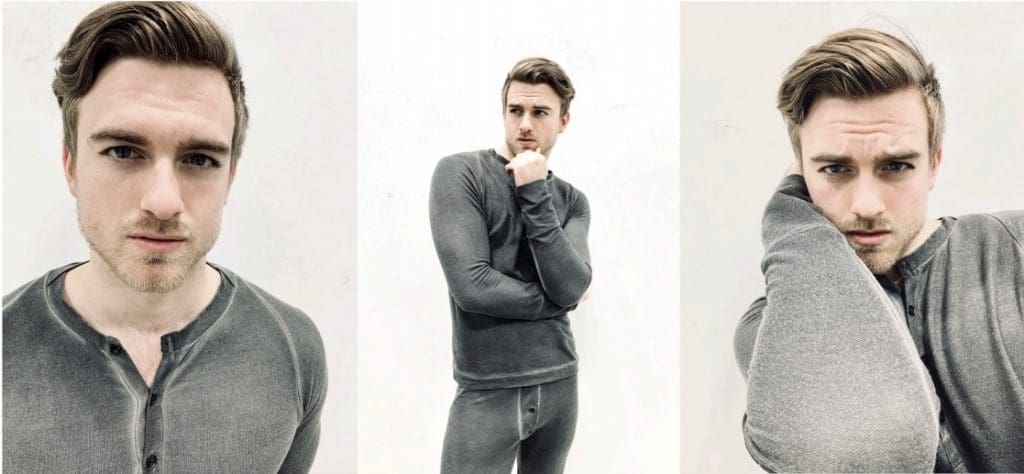 MELBOURNE-BASED Merino mens apparel brand chief executive John Kellett has an eight-point action plan for the nation's wool industry that includes value-adding, boosting marketing, and refocusing Australian Wool Innovation's role, activities and levy system.
His Maatsuyker brand was established in 2017 after a collaborative MBA project at the University of South Australia and launched its first winter collection this year.
Mr Kellett believes that much has been made of the decline in Australian wool, and rarely has the din been louder, as flocks dwindle, share declines and auction prices plumb five-year lows.
"For growers, the time for talk is over.
"This is my eight-point action plan for Australian wool," he said.
"These steps are a start, not the end.
"They may seem ambitious, yet the consumer market is vast and growing strongly — particularly in premium and luxury goods — presenting an opportunity to capitalise on category expansion and attract new consumers to Australian wool," Mr Kellett said.
"In times of turbulence, the greatest danger is not the turbulence – but acting with yesterday's logic.
"The time for change has arrived."
1. Add value
Wool is an ingredient brand i.e. one which goes into other brands. As time has passed, the value has been added further and further down the supply chain, with Australian wool growers receiving as little as 2 cents in the dollar, whilst the apparel brands which purchase their wool pocket upwards of 86. Growers have spent too much time sandbagging the 2 cents, and overlooked the 86, so now face a stark choice: to take home the small, shrinking share (the 2 cents), or the larger, growth share (the 86). The first step is to leap along the supply chain and value add.
2. Swim in 'blue oceans'
Markets divide into 'red oceans' – bloodied waters in which new entrants are forced to fight for their share of the existing demand – and 'blue oceans', where entrants create a new demand, free from competitive pressure, as New Zealand brands Icebreaker and Allbirds have done. These have expanded the demand for Merino, as Australian wool growers must now do. The second step, then, is to identify new markets for Merino, then colonise them i.e. locate new blue oceans.
3. Refocus Australian Wool Innovation
The next step is the most problematic: getting these new brands to market – no mean feat when there is so little industry left onshore. If the objective is to create a stable of Australian wool grower brands, Australian Wool Innovation role should be to provide brand management, mentorship, supply chain management and technical expertise – services it already offers to winners of the Woolmark Prize. It is a small step, then, to repackage and extend these services to Australian wool growers and take these high potential Australian wool brands to market.
4. More wool marketing
Wool spends much less on marketing than rival fibres, or the major fashion houses which consume Australian wool. Consequently, Australian wool is a small brand with low share; soon, it will constitute one quarter of one percent of world fabric supply – for every one garment made from Australian wool, 399 will be made from competitor fibres. Building brands depends on building mental availability – the brand's salience, or its propensity to be thought of in buying situations – a process which hinges on continuity and reach. This spells 'marketing spend'; as one wool marketer famously quipped, no-one walks into a boutique in Milan and asks to purchase a kilo of wool. If we are to grow our brand, we should be prepared to spend more on marketing, not less.
5. A new more consistent funding model
Australian Wool Innovation's income is tethered to that of wool growers'; when growers' income is lowest (and their need for assistance is greatest) Australian Wool Innovation is least able to assist – leaving wool growers empty handed. The existing funding model should be replaced with a larger, benchmarked stream. Levies should be suspended when wool prices drop and be offset by higher, performance based levies when prices rise, with the Federal Government evening the cashflow, delivering a larger, sustained marketing spend and higher wool grower returns – at no net cost to taxpayers.
6. Benchmark AWI on market share, not wool price
Wool is a commodity, so price is determined by market levers of supply and demand, global forces over which growers and Australian Wool Innovation have no control – as events over the past few months attest. As with any marketer, Australian Wool Innovation controls one lever – 'customer acquisition'; when marketing is effective, penetration rises and share increases, suggesting Australian Wool Innovation's performance should be benchmarked on market share, rather than wool prices.
7. Woolmark
The Woolmark brand should be reconfigured. The mark – one of the world's most renowned – is owned by Australian wool growers, yet is open to growers and manufacturers from competitor countries whose interests are frequently opposed to Australian wool growers. Bear in mind, it is in the interest of these brands to pay as little as possible for Australian wool. The mark does not differentiate Australian wools from other countries, nor distinguish between wool types (several of which have gone elsewhere and formed competitor brands). The Woolmark brand is strong and valuable, so should be utilised more strategically.
8. Co-ordinating ownership, on-farm R&D, flock strategy and marketing
Australian Wool Innovation aims to "enhance the profitability, international competitiveness and sustainability of the Australian wool industry" – none of which seems to have been achieved. Its role must be clarified. These functions should be co-ordinated to ensure a larger supply, which is manufactured more efficiently; as others have observed, wool is expensive to produce – a hectare of grassland produces 10 to 15 bales of cotton, whereas it takes 15 times as much land to produce a single bale of Merino wool, which is then slower and more expensive to process. Farm ownership, too, remains problematic. Industries generally consolidate and scale – a process which typically takes 25 years as participants identify scale efficiencies which allow them to compete globally. Whilst we have seen significant structural change and consolidation in other primary goods, farm services and fashion apparel, wool growing remains disparate. Co-ordination and rationalisation of these functions would therefore introduce significant efficiencies.
John Kellett,
CEO,
Maatsuyker