IT was another frustrating week for forward wool marketing as the market battled against the macro-economic influences.
Having reached the bottom of the trading channel that has held us in good stead in the new normal that followed the initial COVID downturn, the medium microns barely held their own in auctions this week.
The strong US dollar is providing some support, but for how long is the question. Buyers continue to look for some better demand signals, but they are few and far between.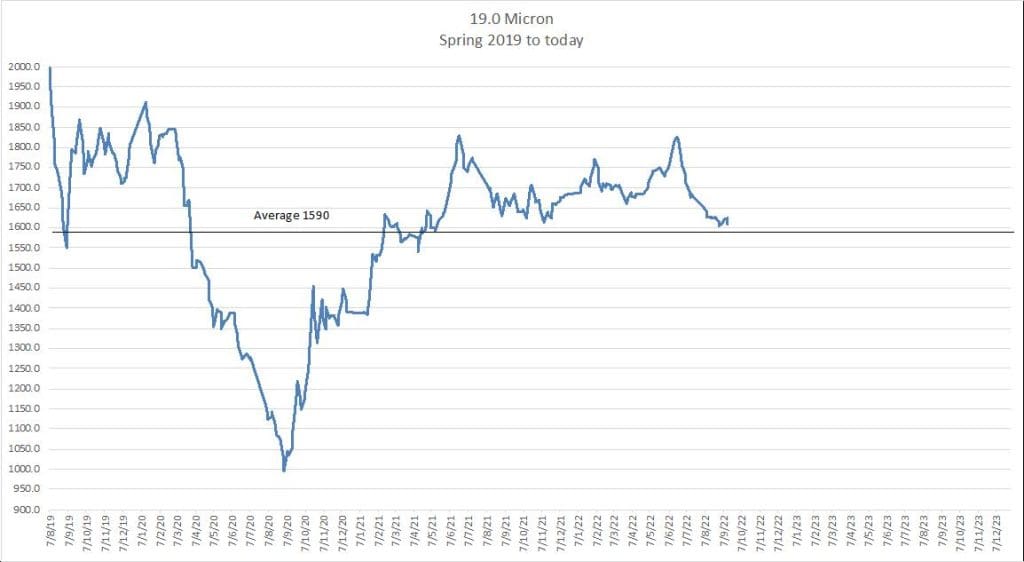 The outlook on the finer microns (16 to 18 micron) is even more concerning. The chart below shows the outright prices for 17 micron and 19 micron and the difference between the two. Demand for fine wools has seen the basis continue to rise since the beginning of the 2019/20 season peaking at 1010 cents in July this year. While we are unlikely to see a fall back to the long-term average of 337 cents, and a pull back to the two-year average of 700 cents or to the five-year average of 500 cents is definitely on the cards.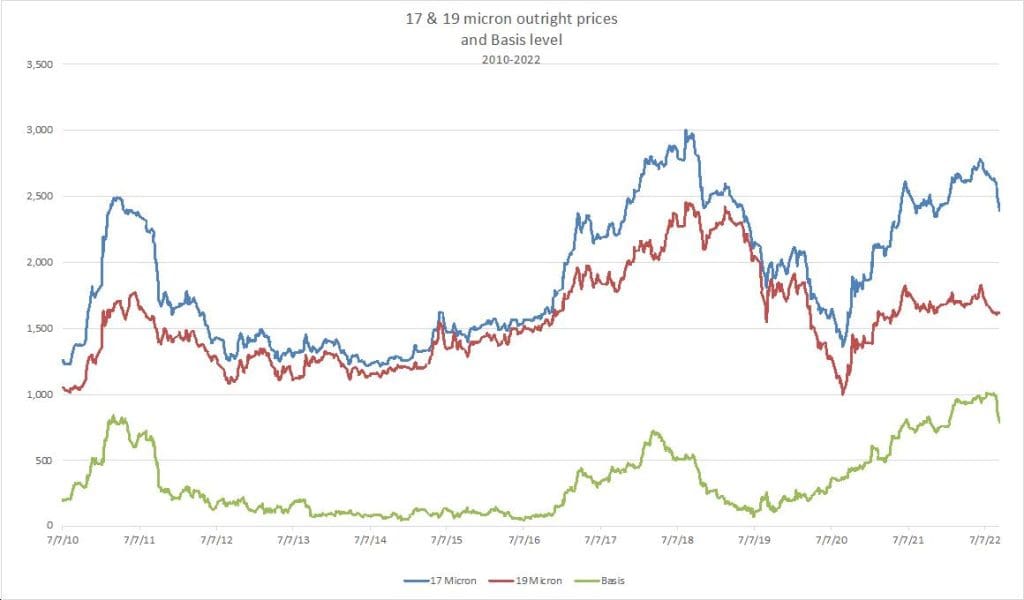 Grower forward trading levels remained stable at about 10-15 cents under cash. The strong USD gave buyers pause to think the next rally was around the corner and were confident of being able to offer growers forward hedging opportunities. As has been for much of the new season, the spot market and offshore demand failed to deliver. Buyers saw no reason to bid up and growers are yet to feel need to offer down to the levels to stimulate business.
New Year levels remain well apart. Growers seem reluctant to set levels on the fine wools and buyers unable to attract new business are reluctant to speculate at these still historically high levels. The 17 micron contract is around the 75th percentile and 18 micron is at the 65th percentile.
Setting forwards levels, even conservatively, should be seen as a must by growers to stimulate a reaction down the pipeline. Risk minimisation is clearly a goal for all participants when we consider all the issues beyond our collective control.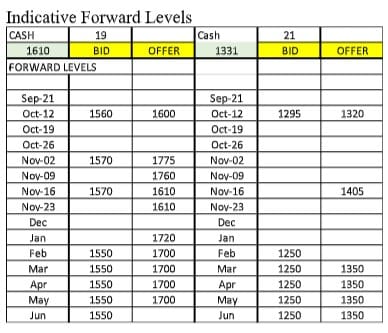 Source – Southern Aurora Markets.