SHEEP processing development is next on the agenda for Hardwicks beef and lamb processing plant at Kyneton in Victoria, following the official opening of its $5.9 million beef plant expansion.
The development will add an additional 170 jobs at the plant and within allied businesses.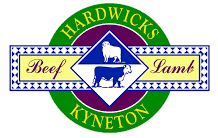 The completed project has delivered a new beef boning room, a cold storage facility and an expansion of the plant's beef and lamb processing floors.
The project will lift the plant's production capacity across both beef and lamb and has allowed Hardwicks to broaden its product range and improve the quality and consistency of the red meat products it produces. Click here to get Sheep Central story links sent to your email inbox.
Victoria's minister for Regional Development Jaala Pulford and Member for Macedon Mary-Anne Thomas officially open the upgraded facility this afternoon.
Ms Pulford said the project had provided opportunities for people to access skilled food processing jobs in regional Victoria, and secured the longer-term sustainability of Hardwicks' role as a major private sector employer for the region.
"The expansion is set to provide a significant boost to the economic output of the Kyneton region and has strong support from the Macedon Ranges Shire Council and local community," Ms Pulford said.
"The meat sector is a significant contributor to Victoria's economy with Victorian beef and sheep meat products exported around the globe, and valued at over $2.7 billion in 2015-16," she said.
Hardwicks is an Australian, family-owned company, established in 1973 by Gary and Vicki Hardwick with an aim to provide premium quality beef and lamb products to retail and food service sector customers. In 1979 the business was relocated to Kyneton in central Victoria.
Now managed by sons, Luke and James, the company continues to grow, and is now regarded as one of the largest employers in the Macedon Ranges.
Hardwicks specialises in serving retail butchers beef and lamb in carcase form to ensure they are receiving the best quality in its freshest form. With an extensive distribution network, Hardwicks services customers across metropolitan and regional Victoria, South Australia, New South Wales and Queensland.
In addition to its domestic business, Hardwicks holds a Tier One export licence and has been exporting to approved countries around the world for more than a decade. Hardwicks has the ability to export into a range of countries across the world, with all beef and lamb being Halal slaughtered.
More recently, Hardwicks have opened a retail outlet beside its factory in Kyneton, which provides the public with the opportunity to sample its quality meat products in bulk and at wholesale prices.
New beef development will underpin $30m export boost
Company managing director Luke Hardwick said the new developments formed part of an expansion to ready the plant for Tier II accreditation, potentially yielding an extra $30 million in export sales.
"A lot of the business we were doing was in (beef) carcase, so now by having an offering in a carton we will grow our customer base and give extra supply to the existing customer base."
He said 98 percent of the business was in carcase form, but now Hardwicks will be able to produce cryovacced chilled and frozen product for domestic and export. He expected the plant to be Tier II ready by early next year, which will also mean more market access for beef and sheep offals.
"Probably at the moment we are up to about 600 cattle a week through the further processing room."
Mr Hardwick said further processing of sheep and lambs is probably "next on the radar" for the company.
"We know we've got to keep value-adding and be more integrated with our product."
He said the low cost of the beef development was due to the very good company team that helped in design and construction, including his brother Mark. Much of the boning room work was done by local contractors with equipment supplied from Bendigo.
Ms Pulford said the $30 million boost to Hardwick's exports was "just magnificent".
"They are already exporting to 20 countries and it is a business that we are very proud to support with this investment and we look forward to seeing even more wionderful things from them in the future."
Hardwicks founder Gary Hardwick said when he opened the plant in 1979 it processed 180 cattle a week.
"So now we've moved to in excess of 3000 cattle and killing 20,000-30,000 sheep and lambs a week.
"So I'm fairly proud of where it has ended up and I'm very lucky that my boys have now taken it over and own it."