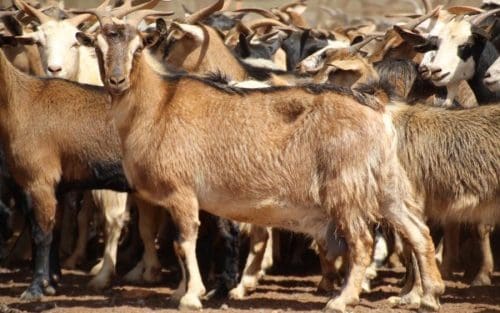 RESEARCH scientists have welcomed a new $3.7 million Meat and Livestock Australia Donor Company research project to improve the efficiency and economic productivity of the rangeland goat industry.
NSW DPI livestock genetics research officer and project lead Dr Tom Granleese said the project was developed following a consultation process with goat meat producers from NSW and Queensland who operate a range of enterprises that are typical within the industry.
"The Measured Goats project will gather genomic data on key production, welfare and reproduction traits to develop a series of performance benchmarks," Dr Granleese said.
"This data will underpin a new goat genomic reference population, which will be used in KIDPLAN analysis."
The Australian Rangeland goat population underpins a $242 million per year goat meat export industry with NSW being the largest supplier of Rangeland goats for processing.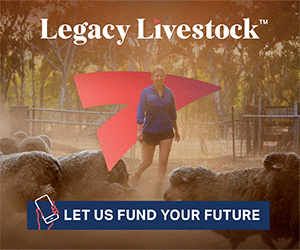 "As the industry strives to boost national supply, upgrade harvest systems, and meet consumer demands, it's crucial to collaborate with producers on effective selection and crossbreeding strategies," Dr Granleese said.
"By doing so, we can unlock the untapped potential within Rangeland herds, achieving rapid genetic improvements in production and welfare traits while enhancing farm profitability."
Dr Granleese said project findings are set to deliver significant advantages for producers.
"The Rangeland breed is the most genetically diverse breed within the domestic species meaning we can make a lot of gain in production, reproduction, resilience and welfare traits," Dr Granleese said.
"Another element to this project is upskilling not only commercial producers and stud producers, but also service providers to increase the overall knowledge of genetics in goat production systems."
The project will start with 1000 Rangeland, Kalahari, and Boer does to be based at NSW DPI Condobolin research station with the goal to rear at least 8,000 kids over the course of the project's five-year timeline.
The Measured Goats project is co-funded by MLA Donor Company, a subsidiary of Meat & Livestock Australia (MLA), and in collaboration with AGBU and NSW DPI.
Source – NSW DPI.