DROUGHT resilience has become a major focus of this year's Nuffield program, with five new scholarships run by the Federal Government's Future Drought Fund.
Twenty-five scholars will travel the world in the next 12 months, studying topics as diverse as drought resilience, climate change, drones, genetics, machine harvesting and agricultural policy.
Scholars hail from across the agricultural landscape, with backgrounds in livestock production, cropping, horticulture, fishing and management, among others.
The announcement was made in Perth this, where the Nuffield community is gathered at a gala presentation dinner at Optus Stadium.
Five Nuffield 'Drought Resilience Scholarships' have been awarded for 2024, with awardees Ben Poschelk, Caitlin Herbert, Claudia Benn, Michael Taylor and Natalie Schlitz to undertake research that will help develop and support new ideas to manage dry conditions for longer.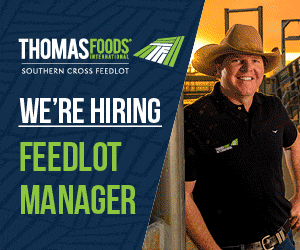 Nuffield Australia CEO and 2013 Scholar Jodie Redcliffe said the organisation was excited to award additional scholarships this year.
"The Drought Resilience Scholars will be investigating innovative practices to help Australian farmers and communities withstand the impacts of drought," Ms Redcliffe said.
"These scholarships are awarded in addition to those funded by Nuffield's generous long-term investors, which will lead to much-needed research in their sectors."
Each scholar receives a $35,000 bursary to invest in travel and research. They will visit, learn from, and collaborate with some of the world's leading agricultural businesses and research institutions.
"For more than 70 years Nuffield Scholars have travelled the world, bringing home the latest intelligence, farming practices and developments to share with their peers," Ms Redcliffe said.
"Their scholarship is an investment in themselves and their capacity to lead their business, their community and their industry by widening their knowledge and networks.
"The research is driven by farmers, in collaboration with their respective industries – a proven recipe for success, which helps scholars learn and their industries prosper."
2024 Nuffield Scholars
Jack Courts from Wellington. Supported by Meat and Livestock Australia, Jack will study maternal efficiency in ruminant animals. This research is expected to help reduce waste, aligning with the industry's 2030 climate targets.
Caitlin Herbert from Eugowra. Supported by the Future Drought Fund, Caitlin will research the role cattle feedlots can play in 'drought-proofing' the Australian beef supply chain.
Michael Taylor from Kentucky, between Armidale and Tamworth. Supported by the Future Drought Fund, Michael will study solutions to the challenges that hinder the widespread adoption of agroforestry.
Claudia Benn from Injune. Supported by the Future Drought Fund, Claudia will extend on the work of previous scholars to help Australian farmers farm more profitably in alignment with natural systems.
Kylie Braes from Normanton, has been awarded the Northern Pastoral Scholarship, supported collectively by the Australian Agricultural Company (AACo), Consolidated Pastoral Company (CPC), Elders and S. Kidman & Co. Kylie will study an emerging cost-effective blood testing technology for cattle.
Sally Higgins from Allora. Supported by AgriFutures Australia, Sally will learn about the large-scale land use changes resulting from climate change.
Phillipa 'Pippa' Jones from Goondiwindi. Supported by Public Sector Pension Investment Board (PSP Investments), Pippa is looking to address farmers' knowledge gaps around carbon markets and carbon neutrality.
Ben Poschelk, who is based in Brisbane and farms at Glen Innes. Supported by the Future Drought Fund, Ben seeks to undertake a global analysis of resilience thinking and change – learning from "people and communities who have adapted to manage adverse weather conditions".
Anna Cotton from Swansea. Supported by Rabobank, Anna will focus on how economic and climatic influences have affected family farms in Europe, North and South America and New Zealand.
Catherine Marriott from Yarrawonga. Supported by AgriFutures Australia, Catherine will research the impacts of global Environmental, Social & Governance (ESG) policies on Australian farmers.
Natalie Schlitz from Kerang. Supported by the Future Drought Fund, Natalie seeks to investigate weaknesses that threaten the viability of the Australian fodder export sector when faced with a water-limited future.
Source: Nuffield Australia